Song: Soja
Artiste: Black Sherif
Producer: Joker Nharnah
Author of review: Kwame Dadzie
This is the first time I am doing a 'proper' review of a Black Sherif song. It's not because his previous songs were not good; but because as a writer, 'Soja' nudges me to explore various angles of Black Sherif's composition and artistry.
Instrumentation: I find it difficult to place Black Sherif in terms of genre because he seems to be an embodiment of genres: especially highlife and hip hop. His blend, as demonstrated in his sermons and the voyage anthem, is one that can only be attributed to him.
In 'Soja', Black Sherif does his usual hip-hop style of singing, or what is called in modern hip-hop terms "melodic rap".
Although done on a hip hop beat, Blacko's delivery at certain points in the song evokes a typical 6/8 traditional adowa/kete – like Nkasei did with 'Dua No Abu'.
Unlike his usual drill, he does this on a normal 2/4 hip hop rhythm.
Vocal dexterity: Black Sherif has a unique vocal timbre; one that makes it stand out from the lot. He has that piercing voice that awakens sleeping souls.
In 'Soja', he brings to bear, his unmatched vocal prowess, brimming with gusto, life and hope. He perfectly communicates his emotions through his vocal delivery as he sings in Key E Flat Major. The chordal progression is a very simple and familiar one: it starts on Chord 4, moves to Chord 1, then goes to Chord 5.
The choral harmonious backing at the end accentuates the spiritual mood of the song.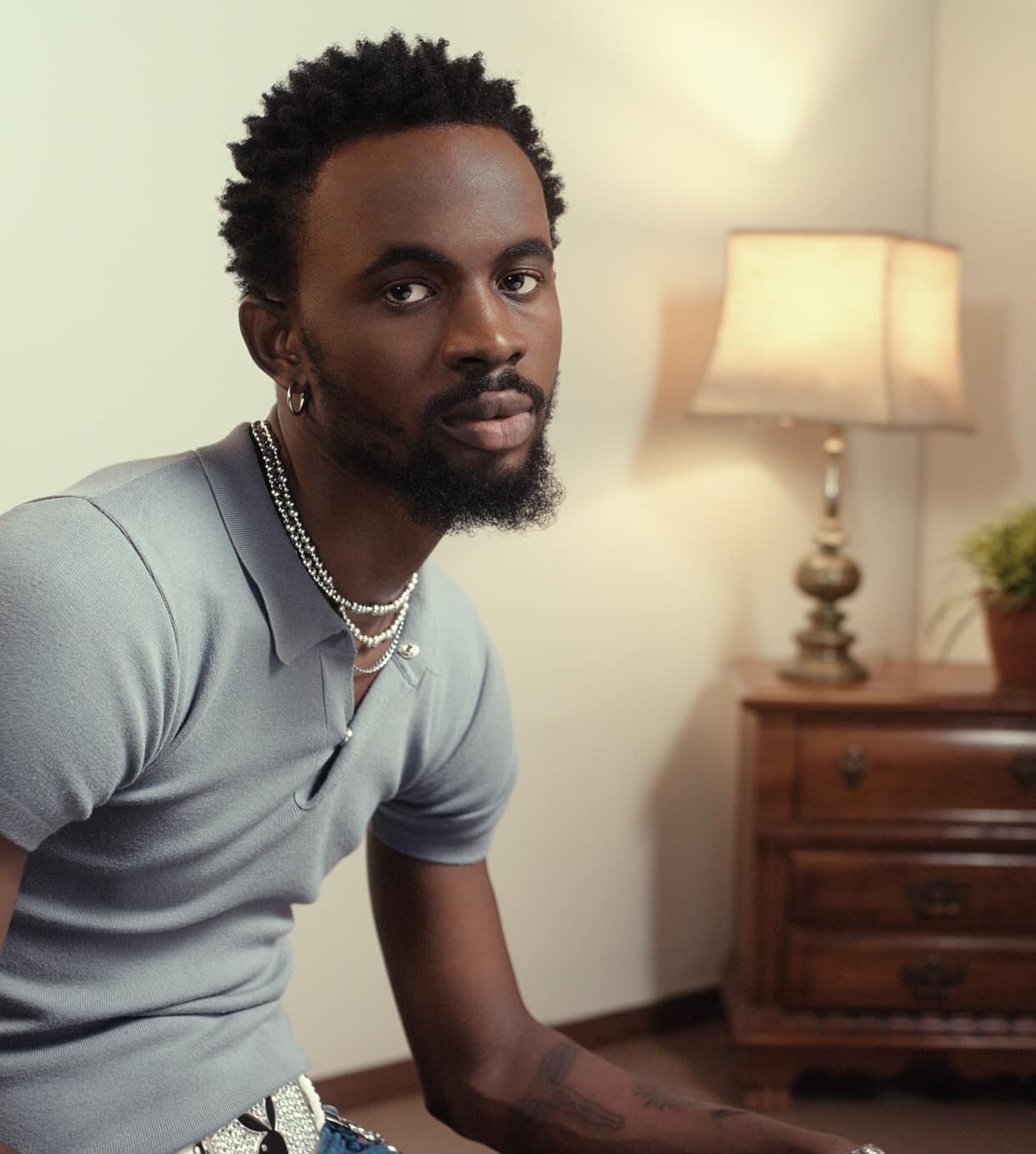 Textual analysis: Black Sherif, has been telling stories of his struggle through his songs. 'Kwaku The Traveler' comes across as one that really communicates his quest to yearn for more. In that song, he talks about embarking on a journey, admitting he makes mistakes, and promises to move forward.
In 'Soja', the boy on the journey feels he is getting closer to his destination, but he has fears. There are things that make him panic.
The first verse mentions the 'mystery box'. This is symbolic of all the good things he has been yearning for all this while. He calls it "mystery" because although he prayed for it, he does not know what the content of the box comes with. Although he is happy that finally he's stepped the threshold of victory, he is also scared due to some "inhibitions."
"I'm too close I can feel it
Something is vibrating
Inside me I'm celebrating
But outside them dey kill me
My own-self dey kill me (My own body, my own body)"
Mind you, Black Sherif is not attributing the premonition to anybody else. A part of his SELF is just scaring him of the 'mystery box' ahead of him.
He specifically mentions in the pre-chorus the things that are eating him up.
"My own anxiety
My inferiority what what dey kill me
Dem all dey kill me
Dem all dey kill me
And I don't feel okay
My heart is beating so fast
So fast
So fast"
The second verse even triggers more ghastly emotions. He mentions how these same "inhibitions" buried the spirit of his 'brother.'
"Cause you know how e be my shella
Streets getting colder
They bury my brother spirit he no fit stand proper he dey shake o
He no fit stand proper he dey shake o
It's hard to believe my genna
You for see with your naked eyes I swear my papa
This season is a very dark one (A very dark season)
This season is a very dark one o (A very dark season)
However, there is more hope in the chorus. He inspires himself. Blacko likens himself to a soldier who is ever ready to protect and defend himself against his adversaries. He charges his soldier-self to stand to the occasion and defeat the "inhibitions".
"Oh Soja Soja Soja Soja
Stand and beat your chest
Them dey come
Them dey come
Them dey come
No make them catch you off-guard
Don't let them touch your skin o
Oh Soja Soja Soja Soja
Stand and beat your chest.
Them dey come
Them dey come
Them dey come
No make them catch you off-guard
Don't let them touch your skin o."
Didactic Implication of 'Soja': Although Black Sherif tells his personal story in 'Soja', it is a message that resonates well with a lot of people, especially high achievers.
It is usually said that getting to the top is not easy, but how to maintain and sustain one's relevance at the top is where the bigger challenge lies. There are a lot of people who, after acceding greater heights, drop to zero. This obtains in a lot of fields including the showbiz industry.
A lot of people are not able to complete their tasks in life because there is a part of them that also tells them what they are pursuing may not be achievable, after all.
However, it takes one to gain consciousness of their abilities and strengths and begin to fight the "negative voices" that tend to inhibit their progress.
Just as a soldier, Black Sherif beat his chest and told himself he wouldn't let his inhibitions draw him back. It is a lesson to anyone striving for greatness to do the same when they encounter such fears.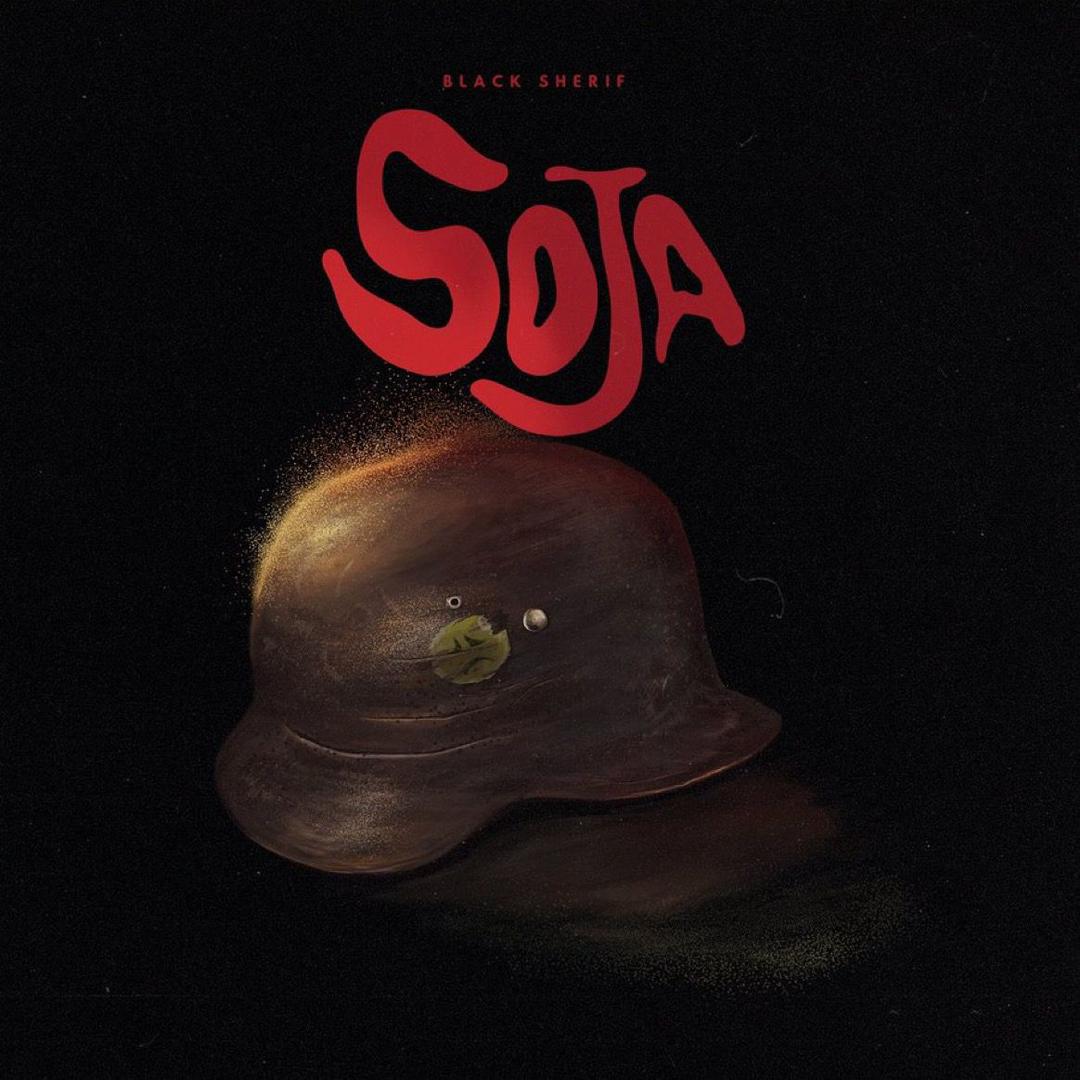 Demystifying the "mystery box": Since the song was released, I have personally gotten messages from people who have expressed fear for Black Sherif's life, after listening to the lyrics of the song. 
It may sound trifling, but some people have interpreted the mystery box to mean "a coffin." They assume something sinister may be hounding Black Sherif and have even suggested he takes his spiritual life seriously.
That is some people's interpretation of the song, but there is a line that defeats that "coffin" theory: "Inside me, I'm calebrating." No one celebrates when they know they are coming to die. So the "mystery box" is a present to Black Sherif – something he has been working towards achieving for years. 
Black Sherif just found a way to use stronger words to paint a picture of how difficult it is to be on the road to success, and even more difficult when you are close.
'Kwaku the Traveller' is still on his way to the top, and if he should go on like a 'Soja', the world will definitely get to appreciate the villain he never was.
Listen to 'Soja' by Black Sherif below:
–
By: Kwame Dadzie | Ghana Weekend
Editor's Note: The writer is an entertainment journalist with Citi FM, Citi TV and ghanaweekend.com