Like many women across the globe, the sweet, sexy, loving and thoughtful Naa Shome Sowah, Adjei Sowah's other wife wakes up one morning to a very rude realization.
Her husband has been married to another woman who lives just 5 minutes away in the next town.
Played by the dazzling, affable and very talented Sitsope Tsikor, Naa Shome represents the typical honest, assertive, loving and sex driven wife who would go the extra mile to ensure her husband is safe, happy and comfortable.
Sitsope plays the rather challenging role with so much ease and finesse one is left to wonder how long she's been acting on stage.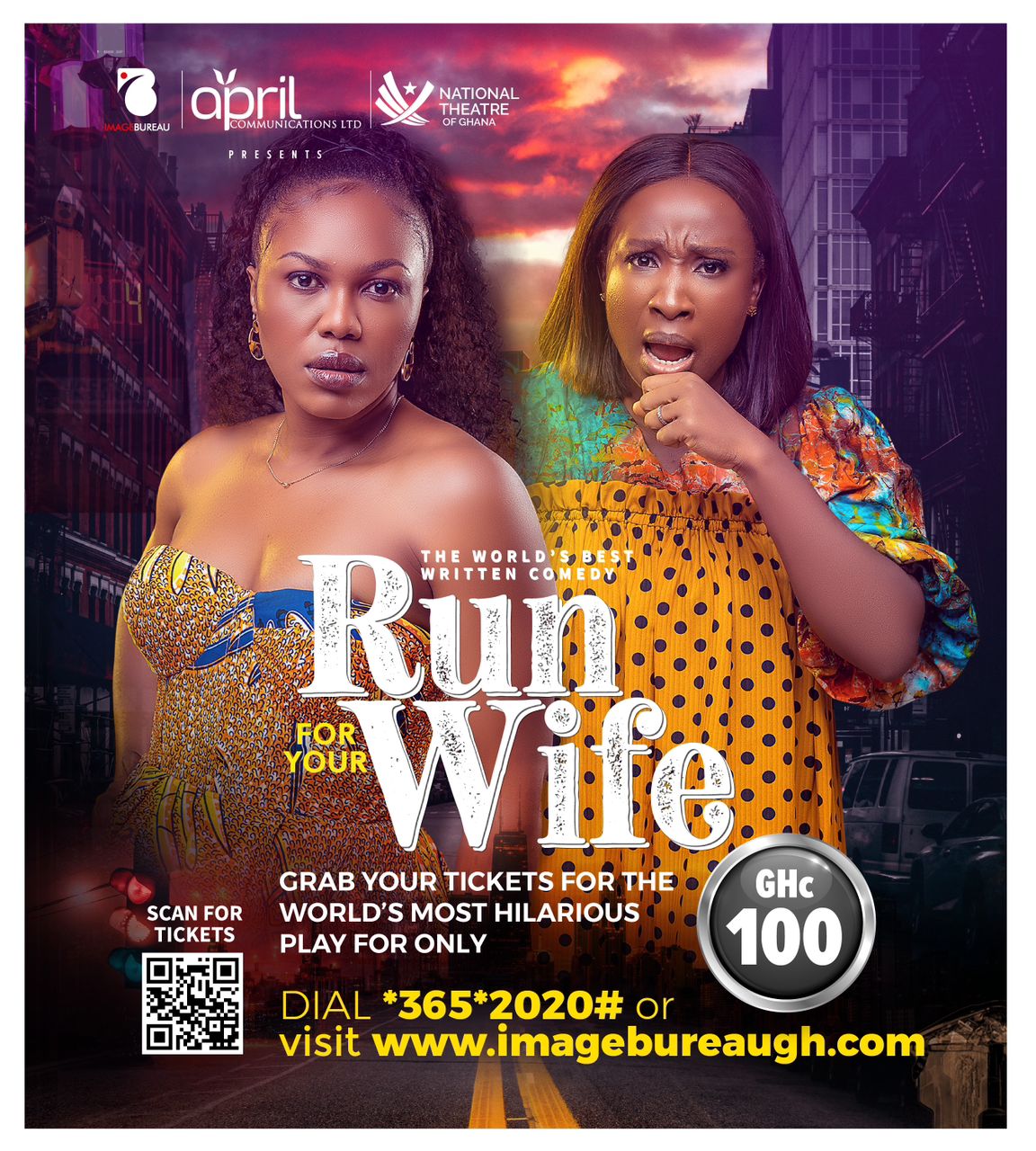 "This is actually the third time in my entire life in a stage play and I must say it's my most exciting and most challenging role yet…" – Sitso.
Sitospe's love for acting knows no bounds; she quit mainstream work to venture into full-time acting and has been challenging the status quo with every single performance.
She holds a certificate in acting from City Varsity in Johannesburg and has since starred in many movies and tv shows including; 'Dede' which shows on DSTV Akwaaba Magic.
On stage, she's also featured in Latif Abubakar's 'Something Must Kill a Man' and Fiifi Coleman's 'Women at Work.
'Run For Your Wife' is a hilarious play staging at the National Theatre on October 1 & 2, 2022 at 4pm and 8pm each day.
Performing alongside Sitso are some of the finest talents in the business. George Quaye playing the role of Adjei Sowah, Naa Ashorkor as Mrs Mary Sowah and first wife of Mr Adjei Sowah, Fiifi Coleman, Roland Adom, Francis Osei Bonsu, Andrew Adote Tandoh and introducing for the first time in a stage play, respected PR personality and Media Person, Mr. Arnold Asamoah Baidoo!
The play is produced by Imagebureau in partnership with April Communications Limited and the National Theatre as part of the 2022 Theatre week celebrations.
Tickets available @ GHC 100 only. Visit www.imagebureaugh.com or dial *365*2020#. Sales Points; JoyFM, Tema Community 11 Shell, Koala, Frankies, XMen, Baatsonaa Total, Nallem Stores, Ahoom Store and Bloom Supermart. #LaughterRunsWild!!!!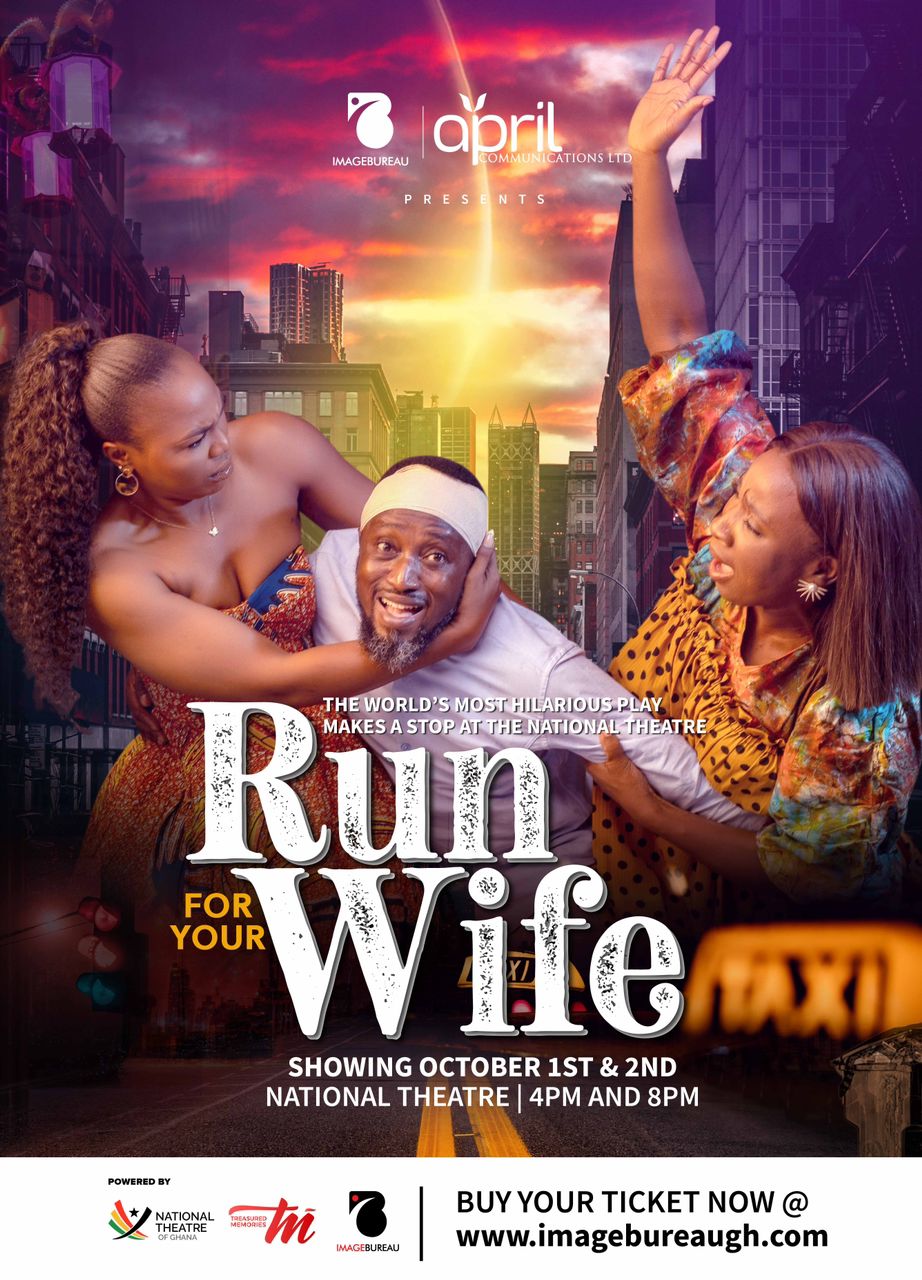 'Run for Your Wife' is an adaptation of a 1983 comedy by British playwright, Ray Cooney.
It's a web of madness, hilarity, tricks and twists as Run For Your Wife goes live this weekend; Saturday, October 1st and Sunday 2nd at 4pm and 8pm each day at the National Theatre.
–
Source: ImageBureau