Ghanaian DJ, LeonardoDDJ, is in his fourth month of uploading his DJ mixes to digital streaming platforms, and he's hitting one milestone after another.
After amassing over 2 million streams on Boomplay and Spotify at the end of the year in 2022, the DJ started 2023 by hitting 1 million+ streams on his Lost File 006 mix on Boomplay.
A week after that, he chalked up an even bigger feat by joining an exclusive club of Ghanaians with over 500,000+ monthly listeners on Spotify.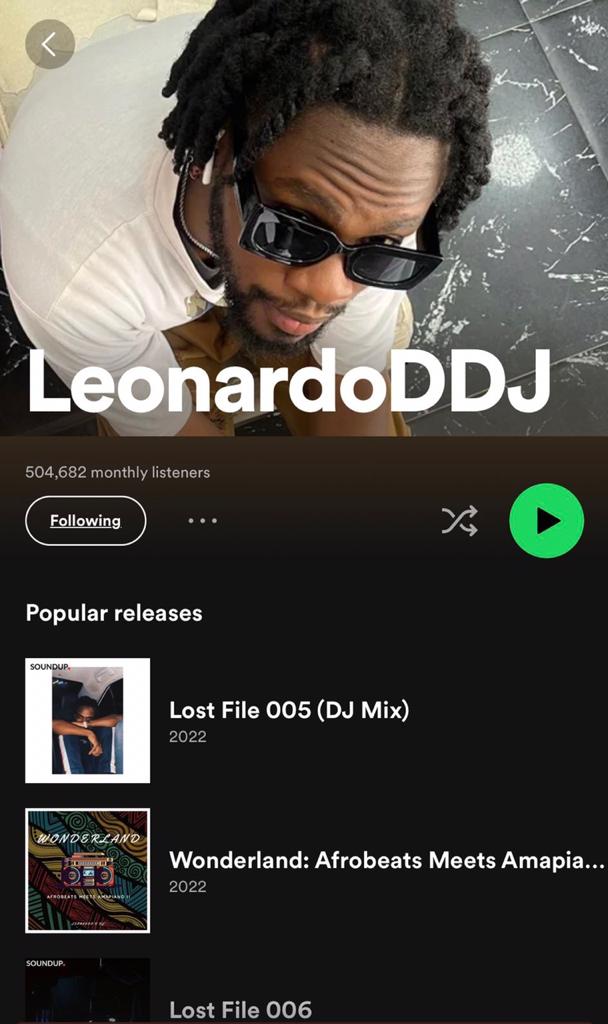 "As a music curator, I desire to curate music that 1,000s can listen to and enjoy. So to be able to have my music make these numbers on Boomplay and Spotify I feel very proud and motivated to do more.
To have platforms like this to amplify what I curate is something I have always wanted, and I look forward to more feats." – @leonardoddj_  Leonardo expressed his joy and excitement after hitting these milestones, among other things.
An entertainer and music curator, Leonardo DJ has always been a music enthusiast, even before he began working his magic on the boards. His real name is Leonardo Atayi, Leonardo began his journey as a curator by putting together playlists for his friends' events and parties.
He switched it up a notch after making a mix for a group party and has since been stealing hearts every time he plays at an event. Leonardo has earned a name for himself within Accra's nightlife, events and music scene.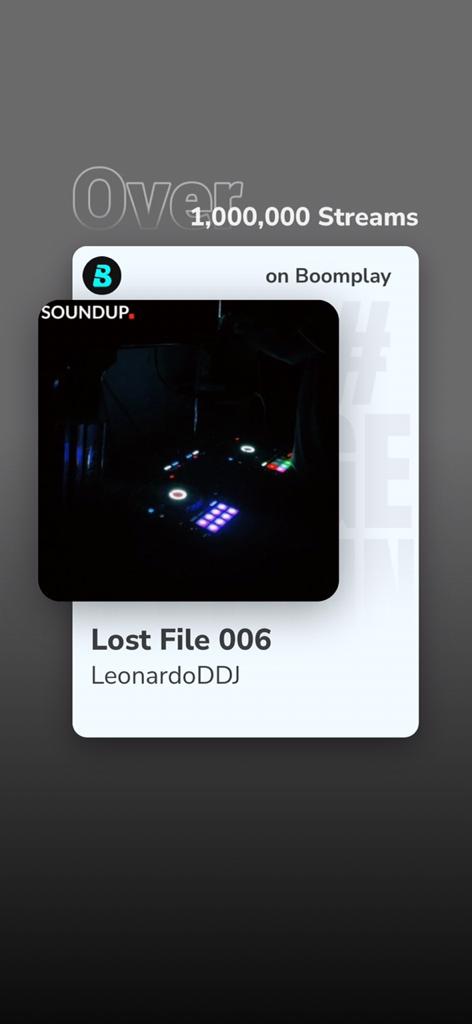 Known for his signature mixes and DJ sets at events, his works have seen him play at some of Accra's biggest nightlife centres and events including Outmosphere, IL Capo, Alley Bar, The Heights Bar, Polo Club and Kruna nightclub.
His dedication and constant creativity have made Leonardo one to look out for now and in the future. You can stream Leonardo's mixes on Boomplay and Spotify.