In what feels like something so unbelievable it almost has to be scripted, Ebubu & Tsatsii (Royals) won the privilege and responsibility of the Head of House (HoH) challenge, showing that they are comfortable as a pair and ready to take control of the game.
Making the nominations list for eviction this Sunday are:Jenni O & Mmeli (Jenne Li); Juicy J & Olivia (Juiovla); Blue Aiva & Kanaga Jnr (Kaniva); Khosi & Miracle OP (Khosicle); Nana & Thabang (Thabana); Nelisa & Yemi Cregx (Yelisa); and Justin and Yvonne (Juvone).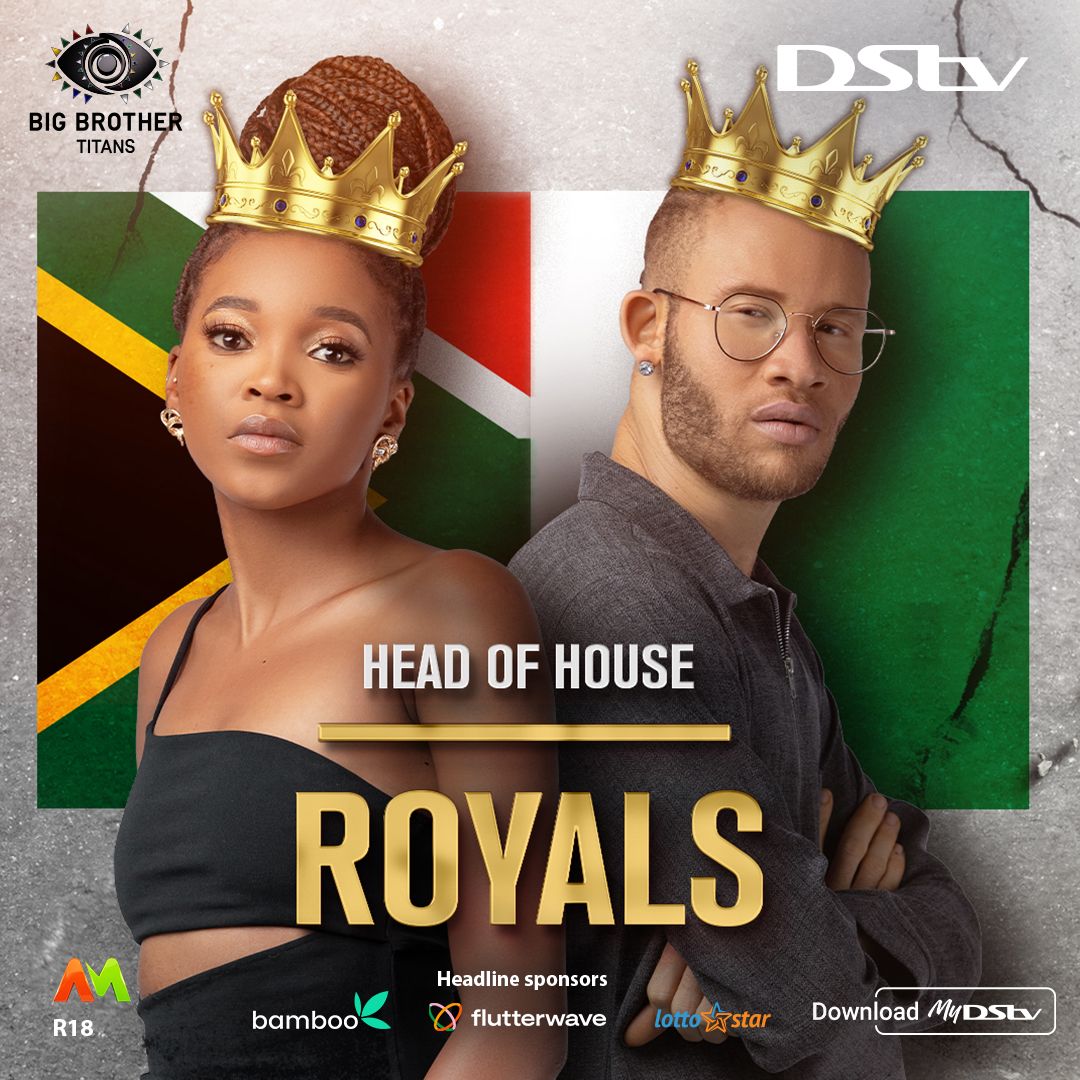 For last night's HoH challenge, the housemates had three arduous rounds to prove themselves worthy of the HoHbadge of honour.
Following multiple rounds for this week's challenge – the first requiring throwing balls at a Velcro target board – a visibly devastated Yvonne was disqualified for breaking one of the rules, also resulting in her and Justin being named this week's Tails.
For the second round, one partner from the remaining pairs had to use their fingers to flip three cups until one of them landed in either an upright position or upside down, leading to the Royals facing off against Marvin & Yaya (Maya) in the final round.
Ultimately, it was Ebubu & Tsatsii's speed and precision that proved superior.
While carving out a place for themselves in the game, the Royals used their veto power to return a past favour and save Blaqboi & Ipeleng (Blaqleng) from possible eviction, replacing them with Juvone. After winning the HoH title during week 2, Blaqleng used their veto power to save Royals. 
Which pair will come out strong as fan favourites, and who will deter the other's chance at walking away with US$100,000? To see what happens next, vote and tune in to Big Brother Titans on Sunday.
Fans can vote for their favourite pair on dstv.com/bigbrothertitans and by registering on the site, as well as the DStv and GOtv Self Service Apps.
Catch Big Brother Titans live, 24/7 on DStv Channel 198 and GOtv Channel129. Catch the daily Highlights at 9:30 pm and Eviction shows on Sundays 7pm on Akwaaba Magic DSTV CH 150 and GOtv 101.