Popular gospel singer, Nacee, has sparked a debate by announcing that condoms will be distributed at his upcoming Kavod concert, scheduled for the National Theatre on Sunday, November 26.
The decision to collaborate with Total Family Health Organisation, the producer of Ebony Condoms, as a sponsor has raised questions about the appropriateness of promoting contraception at a gospel event.
Addressing the controversy, Nacee explained that the partnership with Ebony Condoms is not merely a commercial endeavour but a strategic move to support the organization's mission and indirectly contribute to the church's financial needs.
He emphasised that the company's success enables its employees and employers to pay their tithes, which, in turn, contributes to the propagation of the gospel.
Nacee further clarified that while promoting the Kingdom of God is paramount, financial resources are essential for carrying out God's work.
He asserted that regardless of the nature of a business, God accepts tithes from all sources, as long as the intentions are pure and aimed at supporting the church's mission.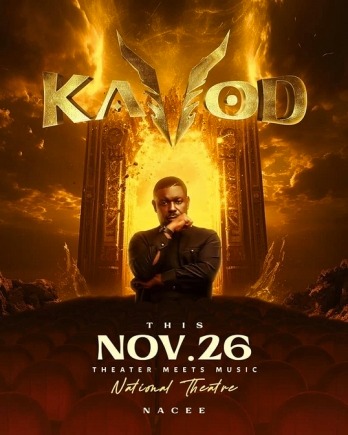 "At the end of the day, we need money to push the kingdom. We buy Bibles," Nacee remarked, highlighting the practical need for financial resources to pursue spiritual goals.
The Kavod Concert 2023 marks the first major event organized by Nacee Music since his transition into gospel music. The name "Kavod," meaning "The terrifying glory of God," was chosen to reflect God's awe-inspiring power and majesty.
The concert promises a blend of music and drama, featuring comedians Clemento Suarez, Foster Romanus, and other renowned performers.
While the decision to distribute condoms at the concert has sparked debate, it is undoubtedly a reflection of Nacee's willingness to explore unconventional means to promote his faith and support the church's mission.