One side of the controversial music duo FOKN Bois, Mensa, has expressed his irritation the way people seem happy about the fact that Stonebwoy and Shatta Wale say that they have made peace after photos of them together came out.
Photos of Stonebwoy and Shatta Wale sitting together, signifying that they may have made peace, surfaced on the internet, with some showing them with broadcaster Nana Aba Anamoah and others.
On Friday, May 31, 2019, Mensa commented on this – "I'm somehow irritated by this photo of Shattap and Stonedboy circulating the interwebs… I can't figure out exactly what it is, but it definitely shows a huge disregard for discerning fans. This Fokn "Everything is ok" photo… But who the fuck am I anyway?"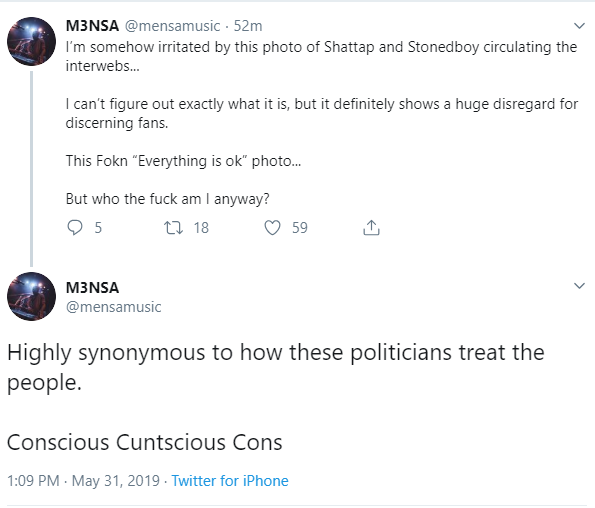 Mensa seems to be part of a few people who have expressed skepticism about the whole thing.