I know some people would simply take this piece as hatred against Shatta Wale but as media, we owe it a responsibility to lay bare, the facts.
It is a great joy to learn that an album Shatta Wale was featured on, "Lion King: The Gift" by Beyonce, has gained a nomination in the Pop Vocal Album category of the 2020 Grammy Awards.
We share in the celebration! But we need not allow people to skew the facts.
After the nominations were announced, Shatta Wale who could not hide his excitement, put up a tweet that suggested that he has been nominated in the awards.

His tweet has been greeted with divergent opinions from the public – those that really believe he has earned a nomination and those who think otherwise.
The big question is, has Shatta Wale been really nominated in the Grammys?
The answer is No!
The category in which Beyonce's 'Lion King: The Gift' was nominated, is for only the main artiste, one that contributed to 51% of the work. And Shatta does not fall in here.
Ebenezer Nana Yaw Donkoh of nydjlive.com got in touch with the Communications Team of Grammy Awards to state definition for the category and this was their response:
"On backgrounder, for Pop Vocal Album of the Year category, only artists who have worked on over 51% playing time of the album will be nominees. Any featured artist without 51% would not be nominees."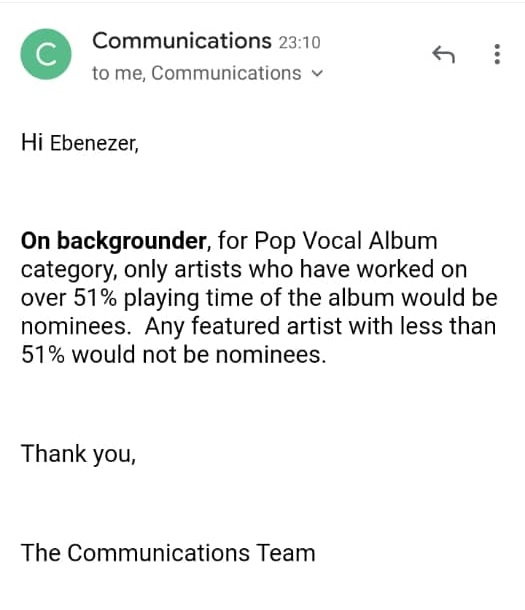 Another confusion
Most people are also mistaking the nomination of Beyonce's 'Lion King: The Songs' (Various Artists) to the real album 'Lion King: The Gift' which features Shatta Wale, Burna Boy and co. Our dear Shatta Wale is not on the Soundtrack album.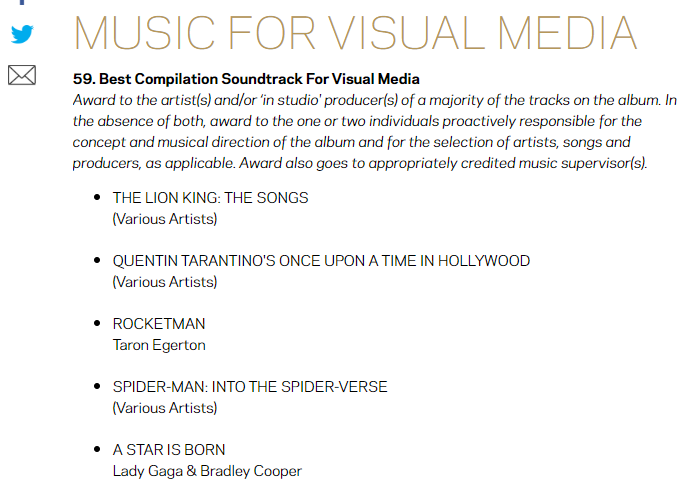 Shatta Wale still has credit for the 'Lion King: The Gift' album
That notwithstanding, Shatta Wale can apply for a certificate for contributing to the making of Beyonce's album.
According to the Grammys, anyone that contributes to a song or album in the nominations can apply for a certificate. That is exactly what happened in Fuse ODG and Killbeatz case last year.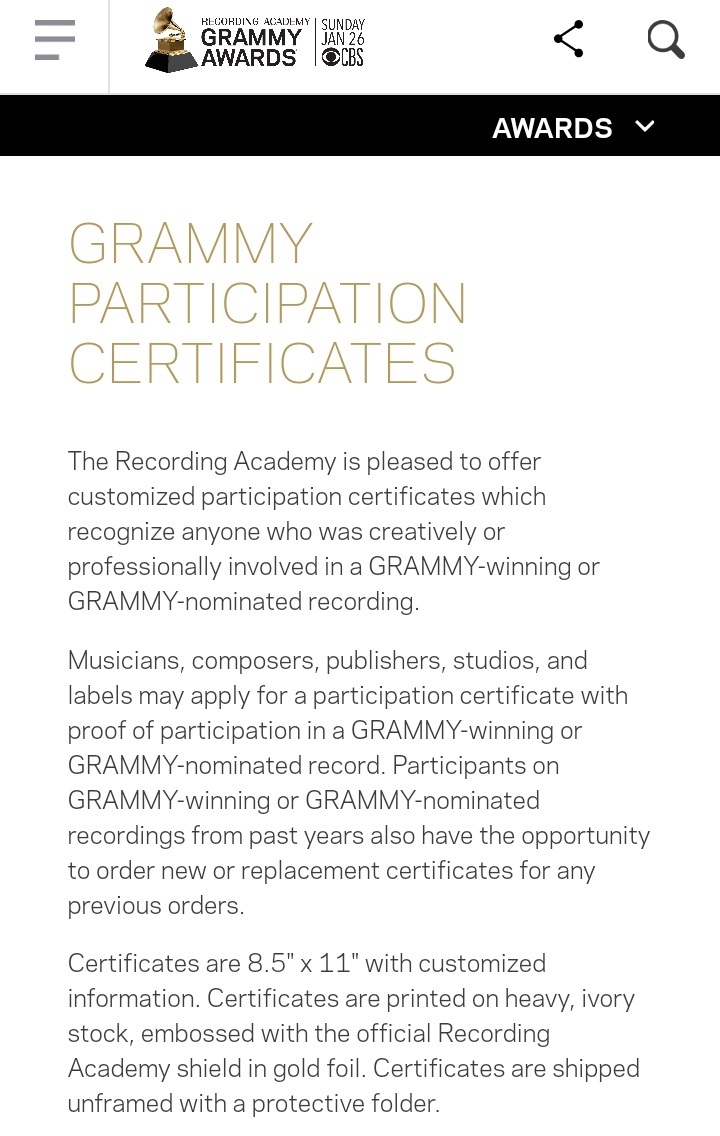 Fuse ODG and Killbeatz were given certificates for contributing to Ed Sheeran's ÷ album after they worked on 'Bibiaa Beye Yie.' Fuse ODG and Killbeatz were not nominated in the Grammys. Shatta Wale has not been nominated in the Grammys.
But we should be happy just like we did for Fuse ODG, Killbeatz and Rocky Dawuni.
Let's keep supporting Shatta Wale and other Ghanaian artistes.
One day we will get there.
–
By: Kwame Dadzie | ghanaweekend.com