Emelia Brobbey has threatened to sue Magdalene Love, the supposed girlfriend of Shatta Wale who said a few weeks ago that Emelia had sex with the dance hall artiste.
In a letter written by her lawyers, Magdalene has been asked to apologise and retract her statement or face the full rigours of the law.
Magdalene, in her videos, made a lot of allegations against Shatta Wale's ex-girlfriend Michy and Becca – who she claimed had an amorous relationship with Nana Appiah Mensah, the CEO of Zylofon Media.
After the letter was published, she has recorded a video to apologise to Emelia Brobbey and Becca.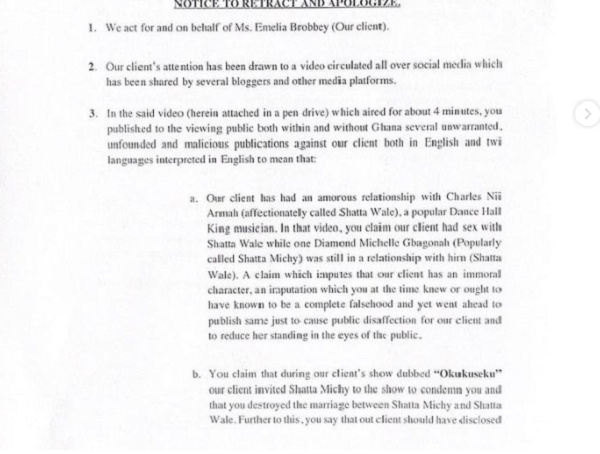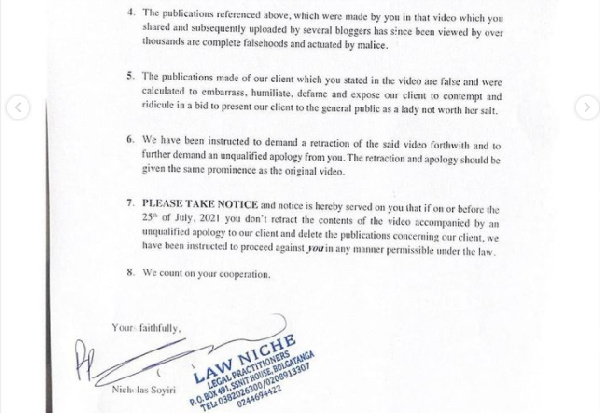 –
By: ghanaweekend.com