After being hit by storm of backlash on social media over his recent utterances about Shatta Wale, Camidoh has made a 360 decision to make peace with Wale.
The singer finally raised the peace flag by admitting he erred by dragging Shatta's name into the conversation on lack of investor confidence in Ghana's music industry.
In a screenshot of what appears to be a phone conversation between him and Shatta Wale, Camidoh added the caption:
"I honestly didn't mean to disrespect king Shatta In anyway ..
I should have taken my time to share my opinion without
mentioning names / Pointing fingers.
I'm sincerely sorry to you all ..
Thank you Shatta wale (shatta movement) for understanding & the advice"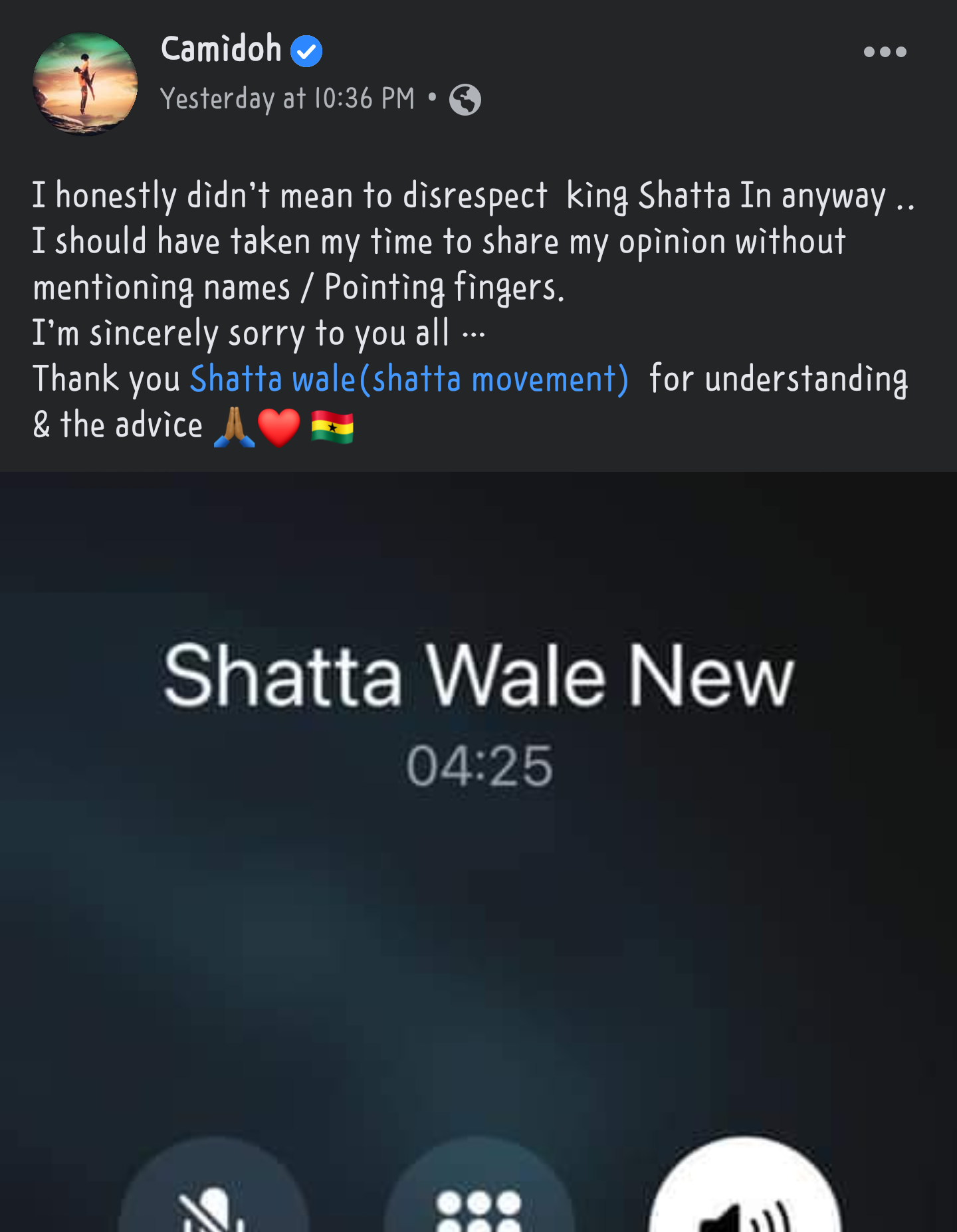 According to some reliable sources within the industry, both artistes have featured in a recent project which is yet to be released.
By Lord Kweku Sekyi | Ghana Weekend