If you are one of those who predicted that Journalist Albert, would later be invited by GHOne TV for a project after his humiliating audition experience, you just pre-empted them.
The blogger Albert Nat Hyde, also known as Journalist Albert, has tweeted that he will be having an anti-cyberbullying campaign with the television station.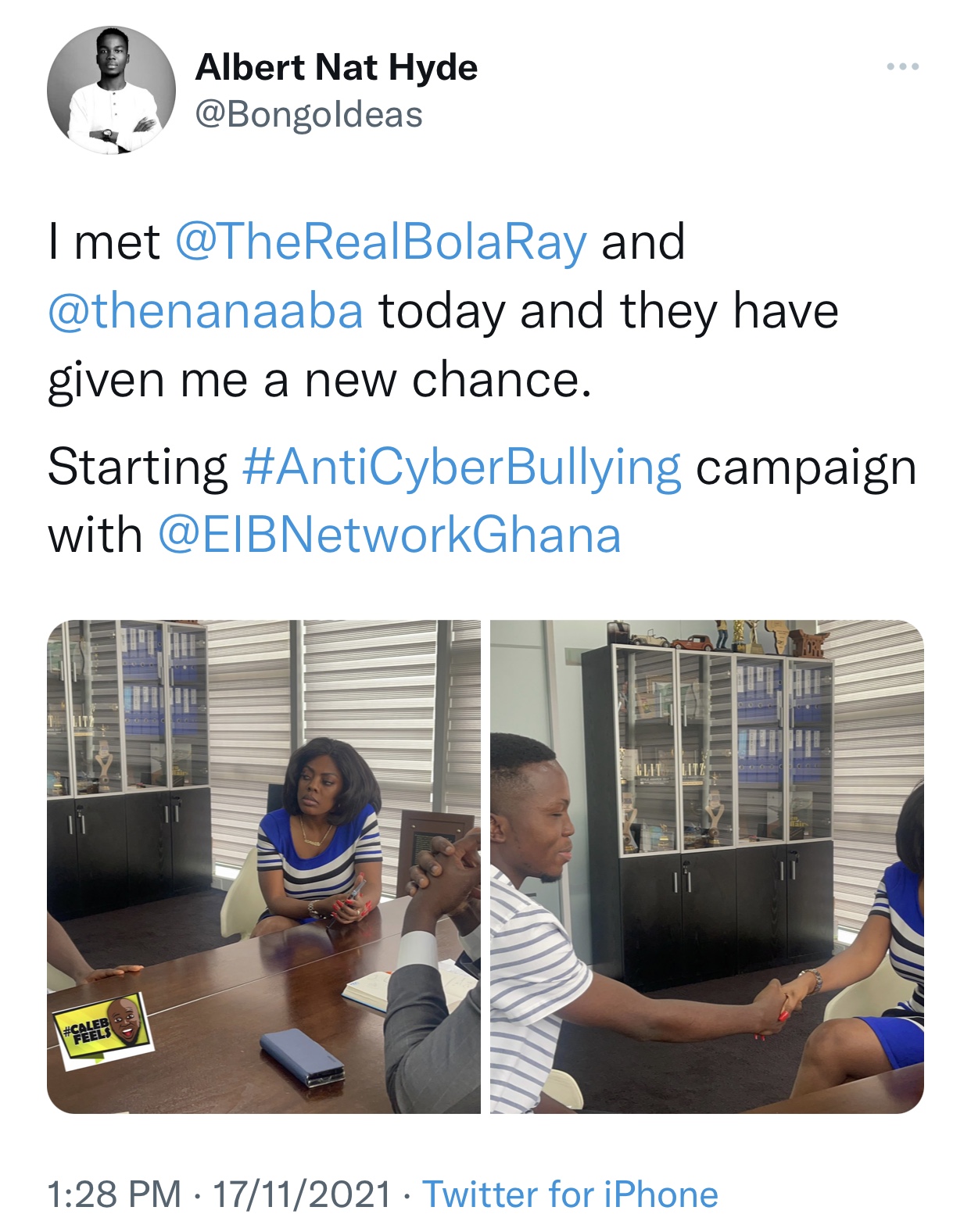 Albert was recently rebuked by the judges of GhOne TV's 'Next TV Star' when he auditioned for the reality show.
In a viral video, the blogger who is famed for his penchant to troll people on social media is seen at the audition being humiliated by the judges: Nana Aba Anamoah, Bridget Otoo, and Serwaa Amihere.
He fumbled when he was asked to defend all the distasteful tweets he had written about the judges and other celebrities.
A few days after taking to social media to apologise to the judges and all the people he has bullied on social media, he seems to be getting juicy offers.
Popular social commentator, Kevin Taylor, said that he would give Albert a job at his media company as entertainment editor after it emerged that he had been relieved by a blog he writes for after the incident.
Meanwhile, a staff member of EIB Network, Caleb Nii Boye, also wrote that he has been offered a job at GhOne TV.
"Meeting done. @BongoIdeas1 starts work with @GHOneTV on Monday," he tweeted.
Soon after, he also tweeted that YouTuber Wode Maya had given the notorious blogger a job.
EIB Network is the parent company of GhOne TV, Starr FM, Ultimate FM, Empire FM, among others,
–
By: ghanaweekend.com