As the comedy industry grows, some comedians have taken it upon themselves to stage their own shows.
One of such people is Foster Romanus who has for the past few years been organising the 'Romanus Incomplete' show.
After two episodes of 'Romanus Incomplete', Romanus Empire returns this December with the award-winning Stand-up Comedian, actor and television host foster Romanus and his friends.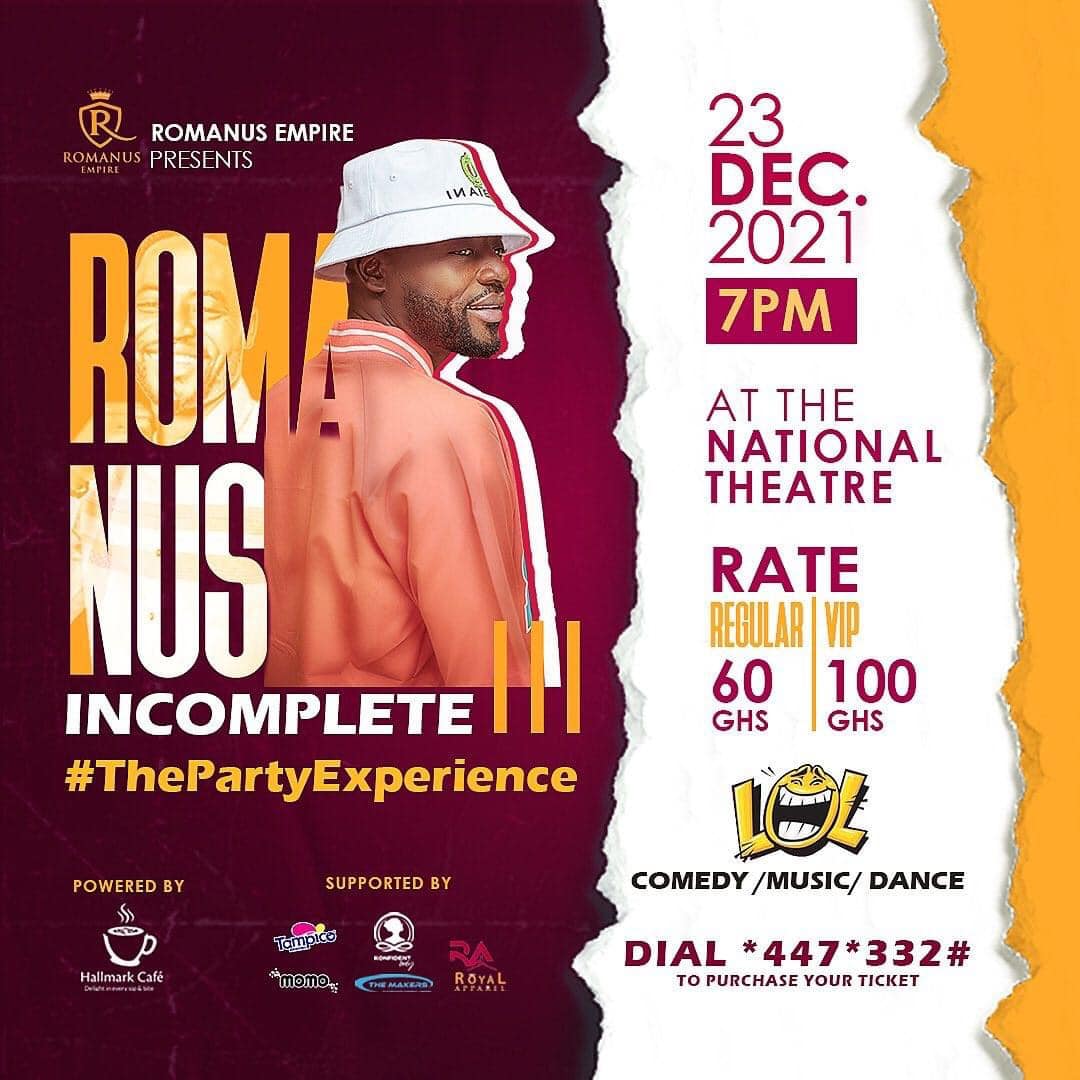 According to him, this is going to be the official Christmas Comedy Party dubbed 'Romanus Incomplete III' – #ThePartyExperience.
Romanus Incomplete III promises to be a rib-cracking, jaw-breaking comedy show packed with dazzling performances from Foster Romanus, musicians, and dancers.
The programme will take place at the National Theatre of Ghana on Thursday 23rd December 2021
The rate is GHS 60 Regular and GHS 100 VIP. For tickets Dial *447 *332# to Purchase your ticket or call 0506780720 for more information.
Romanus Incomplete III is powered by Hall Mark Cafe and supported by Tampico, momo milk, the makers.
–
By: ghanaweekend.com