The broadcast journalist at the centre of the leaked audio of actor Psalm Adjeteyfio, Gloria Akpene Nyarku Acquah (MzGee), has broken silence on the matter.
Since the audio went viral, a lot of people have wondered who may have leaked the private audio to the media.
Speaking in a video she posted on social media, MzGee expressed her disappointment with the insults she had received from persons who accused her of supposedly making a private conversation she had with the actor public.
In the video, MzGee, who claimed she had been of help to the actor on many occasions, said she received the voice note from TT on 17th December 2021, but she could not respond to him immediately she was in Nigeria by then.
MzGee said she, therefore, sent the audio to someone who works at the office of the Vice President, Dr. Mahamudu Bawumia, to see if they could be of help to the taxi driver actor.
Listen to MzGee speak in the video below:
In an interview with Hertilicious on Empire FM, TT asked people not to attack MzGee for the leaked audio because he trusted she would not do that.
"MzGee, I don't think would consciously do a thing like that, because this is not the first time she has even made an appeal on my behalf, and she has personally helped me on a number of occasions," he said.
Content of the audio
In the audio, the actor is heard asking MzGee to help him get "leftovers" of her food to eat.
He says the money people gave him when he recently came out to ask for support, has been invested in other ventures and will take time to mature.
According to him, ever since the Vice President Dr. Mahamudu Bawumia gave him some money and the Greater Accra Regional Minister, Henry Quartey, pledged to pay him a monthly stipend, periodic support he used to receive from the public ceased.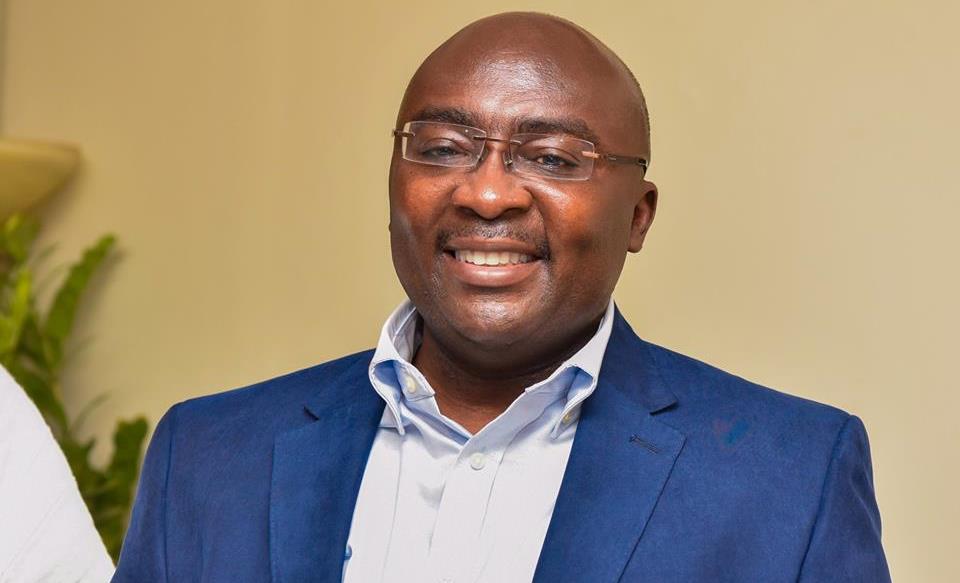 The 'Taxi Driver' star noted that the monthly allowance of GH¢1,500 promised by the Regional Minister came only once. He said he recently went to his office but was told Henry Quartey had travelled.
Social media users react to MzGee's video
While some have commended MzGee for her philanthropic activities for Psalm Adjeteyfio, others have opined that the audio would not have gone out if she did not send it to the person at the Vice President's office.
Some have said that it was not even necessary to have sent the message to the person at the Veep's office because TT had no issue with the second gentleman's office as he only was worried that the monthly stipend, promised him by the Greater Accra Regional Minister, was not forthcoming.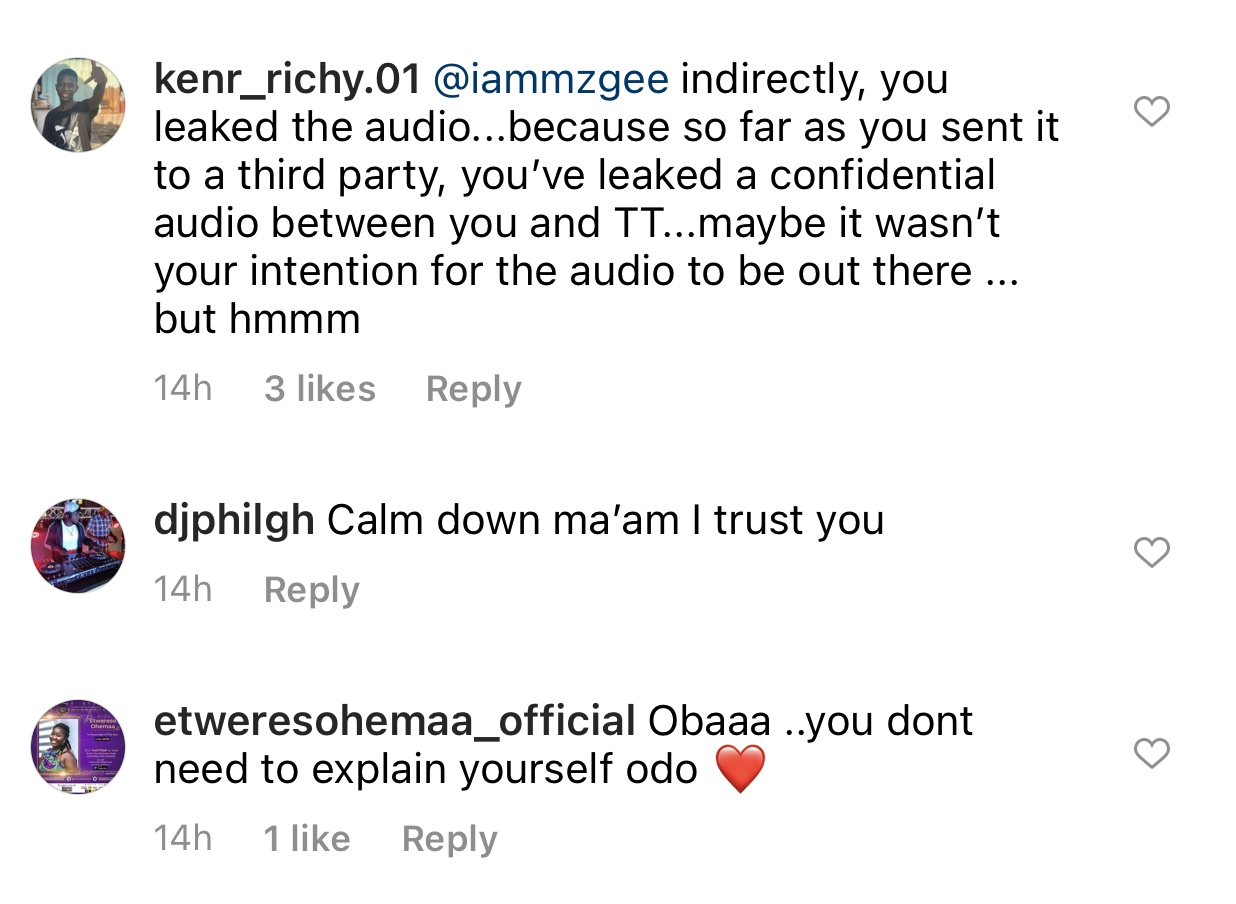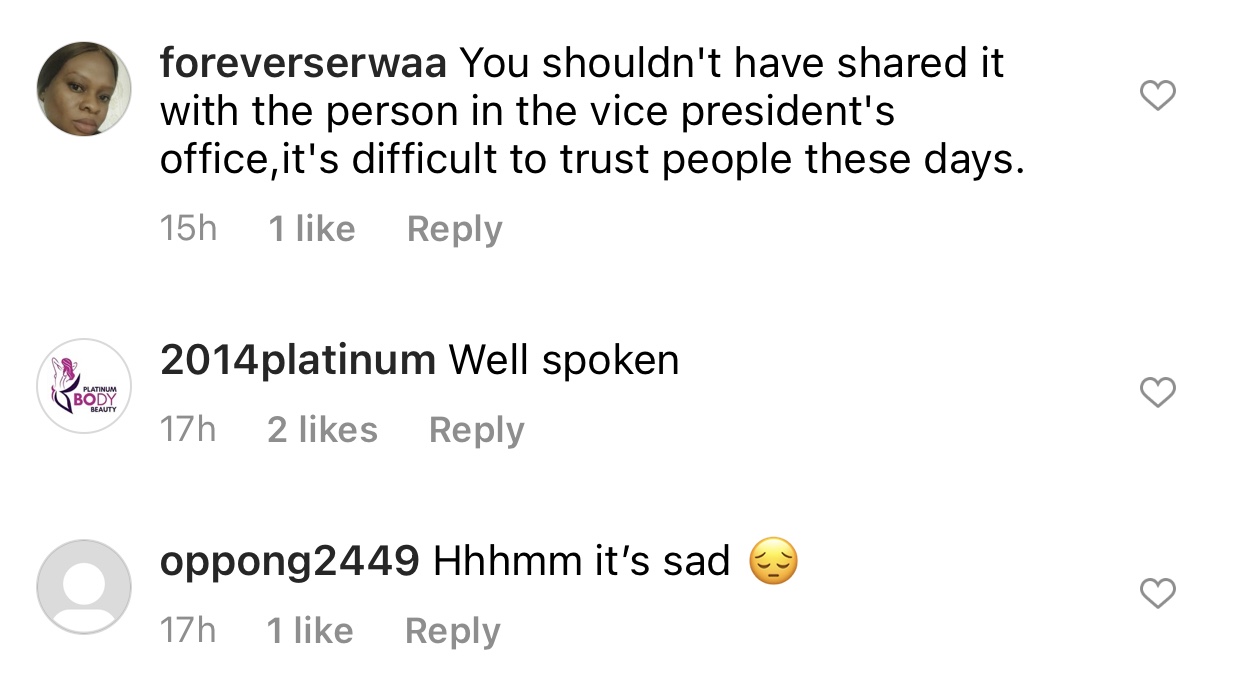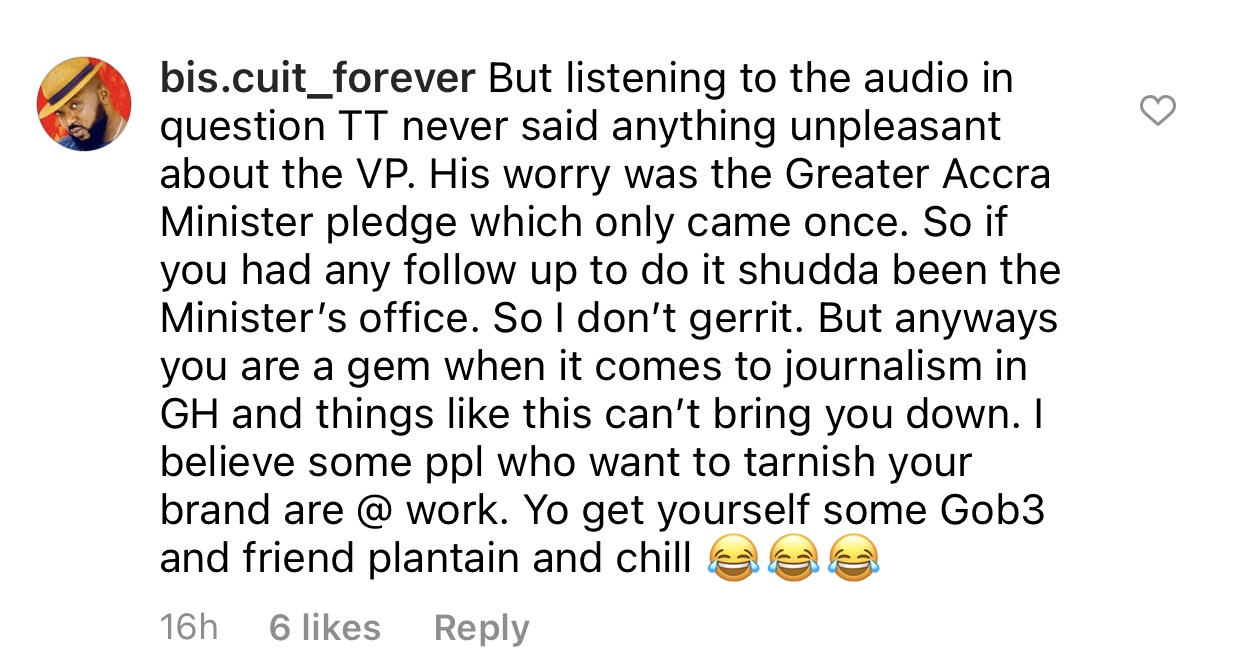 –
By: ghanaweekend.com