Relevant Achievers Impacting Nations will host Best Of Worship Experience on Sunday 26th June, 2022.
The programme will take place at Estees Bee Event Center at East Legon, near the underbridge traffic light at 4:00pm to 8:30pm.
Leading at the Altar of Worship are ministers like Author Ralph Antwi, Dr. Leslie Quarcoopome, Spirit Wine Vessels Inc., Kofi Karikari, and Eugene Zuta.
Guests attending this FREE experience are asked to carry along 25 Prayer requests to present to God at the Altar of Worship.
One of the leading Christian organizations in Ghana as far as inter-denominational events is concerned, Rain Foundations is renowned for hosting some historic events in this country.
From hosting the controversial G. Craige Lewis of Truth Behind HipHop fame in 2007 – and first time in Africa, to hosting Dr. Tumi – the South African gospel music powerhouse in 2017 – first time in West Africa; William McDowell in a Souled Awwt concert in 2018, among hundreds of life-transforming events.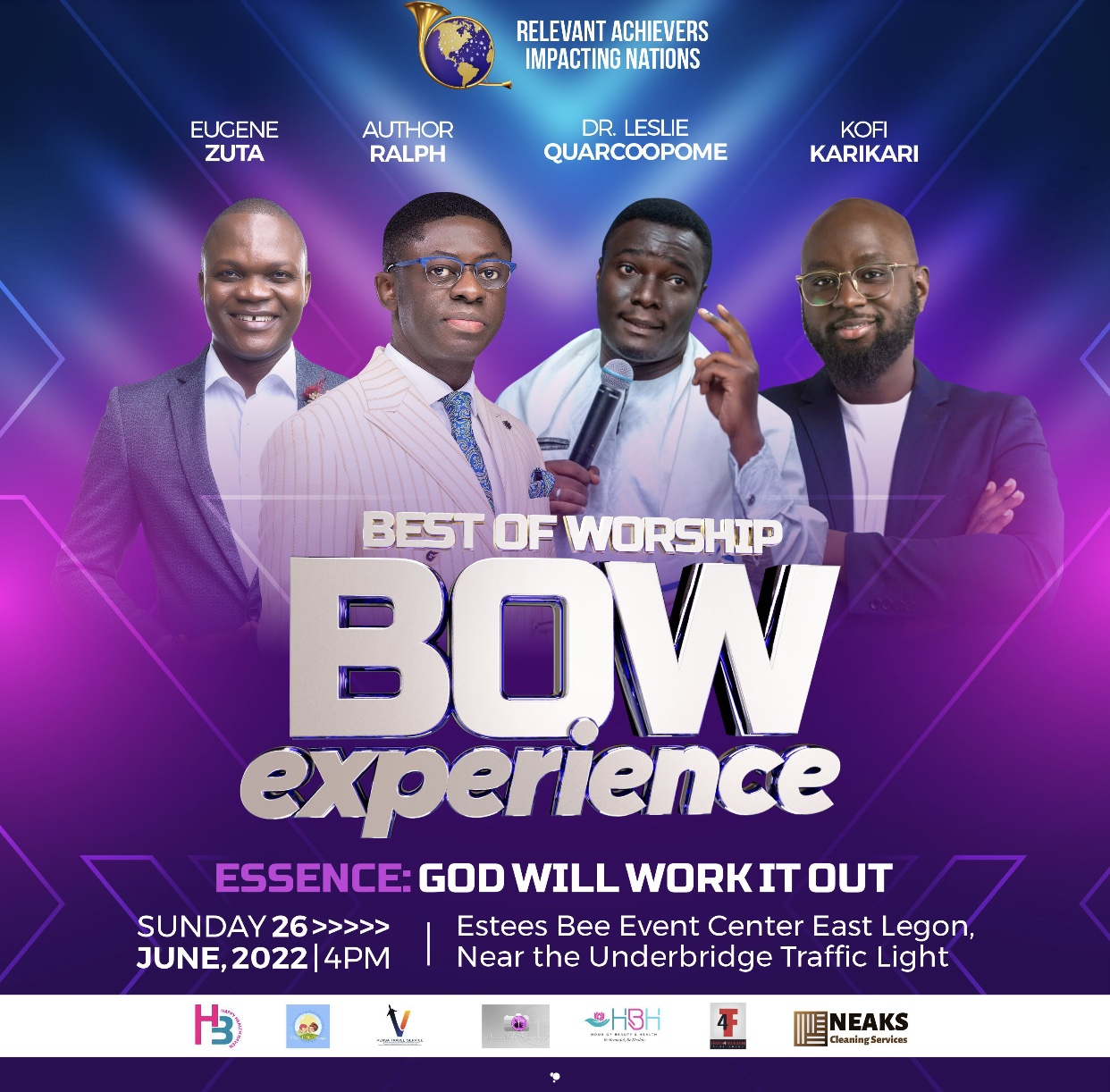 In a year that marks their Silver anniversary celebrations, BOW EXPERIENCE is among listed RAIN programs that are a must-attend.
Author Ralph, the founding president of RAIN has promised all guests one of their best worship experiences yet.