It took me a while to put this write-up together because I was wondering if someone like me, who has not been to Choice FM in the UK or the BBC, qualifies to have an opinion on something that has been said by one of our biggest music exports, Sarkodie.
But hey! Let's have a convo. What did Sarkodie say wrong in his recent interview with Fire Stick?
Sarkodie in the said interview talked about how handicapped Ghanaian artistes are in breaking boundaries and doing as great as their Nigerian counterparts. He also talked about the 'unnecessary pressure' that the media puts on artistes who have not chalked certain feats, especially going international.
"Those boys who now dem dey claim Naija, before Naija go tone up, they did not want to be associated. They were all in their corner. But as the Nigerians projected the game, now even an American rapper can claim to be from Nigeria."
"It is easy for somebody to sit on the radio and tell you Shatta Wale no do this," he said but have a caveat that he does not mean artistes do not have things they need to achieve."
"You, you dey radio for Ghana for close to 20 years wey you no fit come enter Choice for here or BBC. I don't think you have the moral right to talk about artiste wey e dey Ghana wey e no move. Because me I go BBC because it is Komla Dumor wey e make I go," he said.
He added that it was Choice FM's DJ Abrantie that put him on a show at Indigo at the 02.
"The whole system be: you people for move. E no be only artistes," he added.
Honestly, it is not wrong for anybody to criticise the media because we are not above reproach. There is nothing wrong with Sarkodie admonishing media people to also get better, leave their comfort zones, and excel beyond their boundaries. That was the crux of his submission.
There are many media people who need a lot of learning to do with regard to their work, personal branding, and impact on society.
Where I disagree with Sarkodie is the part he said if a Ghanaian presenter is not able to 'go international, s/he has no moral right to tell a Ghanaian artiste to break international boundaries.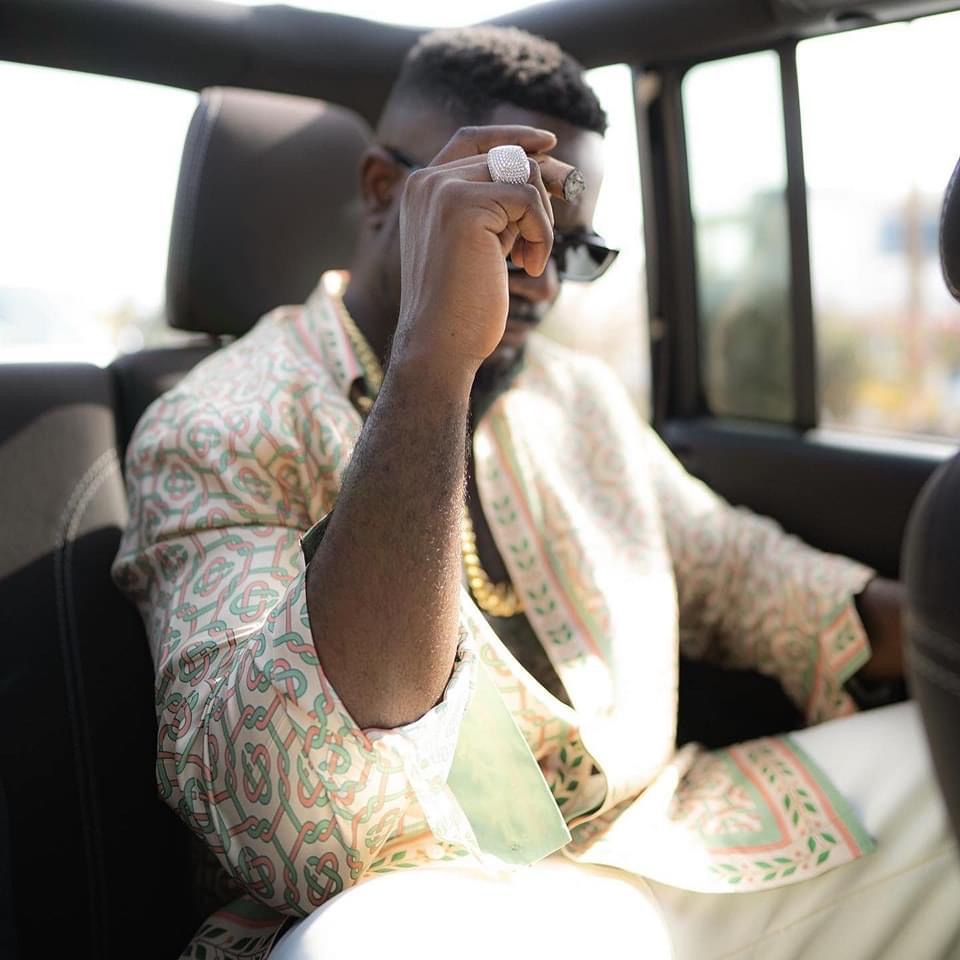 It is good to have a lot of Ghanaian media people work at the BBC, but the fact of the matter is that the media work is far different from music. Our mandates and focuses are farther apart. In essence, a media person is not even supposed to be the centre of attraction. We are not supposed to be the stars. We are only supposed to put our lenses on the people (in this case the celebrities or showbiz people) and impact their trade. It is more of the impact on the people of a particular demography than a popularity contest.
Even though a media person should do well to gain projection in what they do, they do not need to be on the BBC or any internationally-acclaimed media platform before they have the power to analyse or review an artiste's work and progress. That is more or less like saying all presenters in Ghana should not talk about you or even promote your works until they get to the BBC. If I can't criticise you because I have not been to the BBC, then I can't play your songs, review your works or publish them on my website until I get to the BBC.
The media's job is to inform, entertain and educate. Through education and information, the media is allowed to review, analyse, criticise, and proffer solutions, among others. The change and promotion we all seek, come from all these. You don't need to leave your 1K or 5k transmitter radio station in Ghana to the UK or China before you can uphold such tenets.
The musician, on the other hand, has no boundaries. It is easier to break boundaries with music than with a radio station that is limited to a radius. Thanks to new media, the situation has improved, but we still can't compare ourselves to musicians. Currently, our musicians are crossing a lot of borders now, and they can do better.
It is also worthy of note that the media goading musicians to greater heights is without any malicious intent. We are not plunging them into a ditch. We only want to be proud to see our artistes have their songs enter alien territories.
What we need to do is to have a concerted effort to push our acts, and we can do this, not only through publishing promo stories or playing their songs, but also by making constructive criticism. As Sarkodie said, we can also achieve this when we get a lot of our music executives and promoters in influential positions in music industries across the world.
I don't think Sarkodie sought to disrespect the media with his comment; I only saw an artiste who wishes to see the entire industry grow: musicians, promoters, music executives, and the media to do more than they do now.
However, asking a 'local' presenter to go international before they can talk about a musician not going international is a clear case of arguing ad hominem. The fact that someone has not been a president before does not mean they can't criticise the President. The fact that a presenter may not be a singer does not mean they can't have an opinion of your songs.
Some Ghanaian presenters have made it to international platforms, and a lot more are going to do that. But mind you, not all of us will get there. In fact, not all musicians can also have a taste of international stardom. We can only keep supporting and admonishing each other to rise. We can only increase our chances, our numbers, and our fortunes.
Until then, the media in Ghana is going to do its work; we are going to criticise artistes when the need arises. Criticism is part of the promotion process. It spurs us on to greatness.
–
By: Kwame Dadzie | Ghana Weekend
Editor's Note: The writer is an entertainment journalist at Citi FM, Citi TV and ghanaweekend.com