Wode Maya says his last relationship ended because of a photograph he posted online.
According to the popular YouTuber, his ex-girlfriend left him immediately after finding out he had visited Namibia and taken a photo with a half-naked woman from the Himba tribe.
Wode Maya said, even though the scene was part of his YouTube video production, his then-girlfriend did not take the matter lightly. She decided to quit the relationship.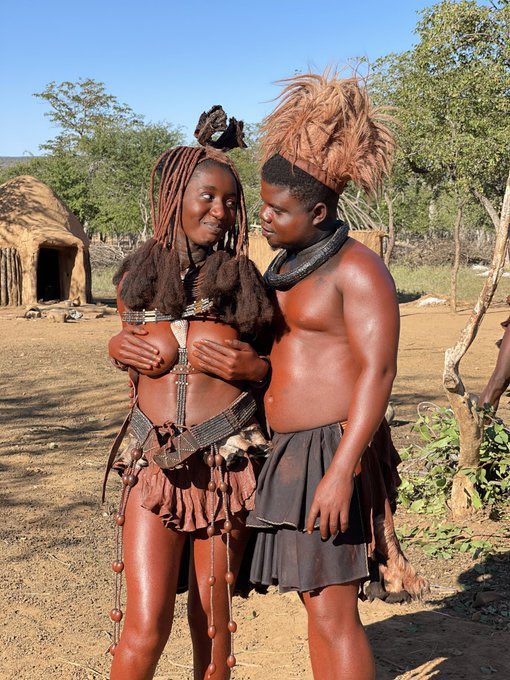 On the 28th of July, 2021, Wode Maya published a video of his experience with the Himba tribe, revealing that it is customary for men in the tribe to allow their wives to sleep with their male guests as a form of hospitality.
See the tweet below;
My Girlfriend Broke up with me the day I posted this photo on Twitter 😫but I was just there for content creation😭 pic.twitter.com/Ar1DVBttVl

— Wode Maya (@wode_maya) November 4, 2022
On September 10, 2022, Wode Maya married Kenyan influencer, Trudy after months of dating.
Born in Sekondi on November 8, 1990, Berthold Winkler Ackon, started a YouTube channel with the name Wode Maya, while studying aeronautical engineering in China.
With over 1.1 million subscribers, Wode Maya, is Ghana's most popular online content creator and one of Africa's most notable influencers.
His videos focus on Africa's success stories, while putting the spotlight on personalities championing progressive initiatives within the continent.
In 2021, Wode Maya, was adjudged the Online Personality of the Year at the Entertainment Achievement Awards (EAA) organised by Citi TV.