After being accused by his ex-girlfriend for allegedly beating her, the co-founder of popular the Chale Wote Street Art Festival Nii Mantse Aryeequaye has been caught in another allegation.
Musician Wanlov Da Kuborlor who is currently out of the country has said that Nii Mantse had sent police officers to come for him after he had passed commentary on the issue concerning the alleged abuse on his ex-girlfriend.
According to Wanlov, the police officers went to the house of his manager Panji Anorf to seek his whereabouts.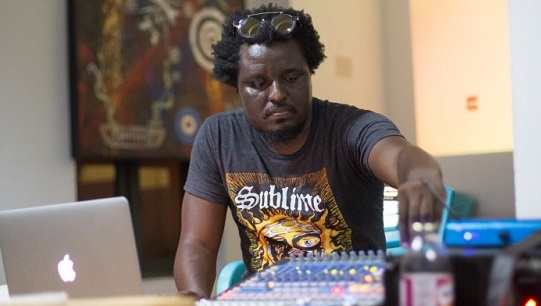 "Panji just called to let me know that the woman beater/sexual predator/opaque CEO Mantse Nii Aryeequaye of Chale Wote/Accradot Alt /Sabolai Radio / & Redkatt Pictures, sent Ghana Police to his house to look for me because I said things about Mantse the criminal that the victim herself has come out to say. I dey go Yerevan come. U stupid idiot. Instead of stepping down & apologizing, u wan turn fascist shut we all down? All your companies die finish! Cretin like your type," he wrote as a caption to a video he put on Instagram.
The ex-girlfriend of Nii Mantse Dr Sionne Rameah Neely, has spoken about the pain and abuse she went through while with him.
She even said in a write-up, that Nii threatened to kill her.
Nii Mantse is not new to the showbiz world. Before he founded the Chale Wote Street Art Festival, he was popularly known for his voice-overs and intros on Hammer's music productions.
He was also in charge of defunct Jive entertainment newspaper.
–
By: ghanawekend.com