Grace Kaki Awo Ocansey, popularly known as Kaakie who has been off the music scene to pursue her education has finally graduated from the Anglia Ruskin University in London.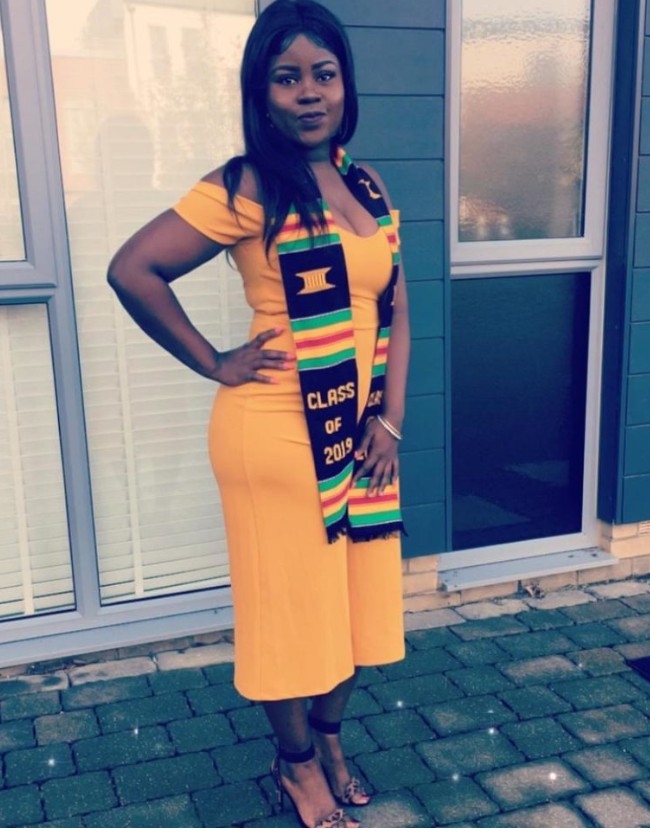 To express her joy, the 'Too Much' hitmaker took to her social media page to give glory to God for seeing her through to the end, as well as her mother and all who rendered help in one way or the other.

She said although the journey was not smooth, God made it possible.
She added that nothing comes easy but giving up is not an option and so anyone else can accomplish greatness too.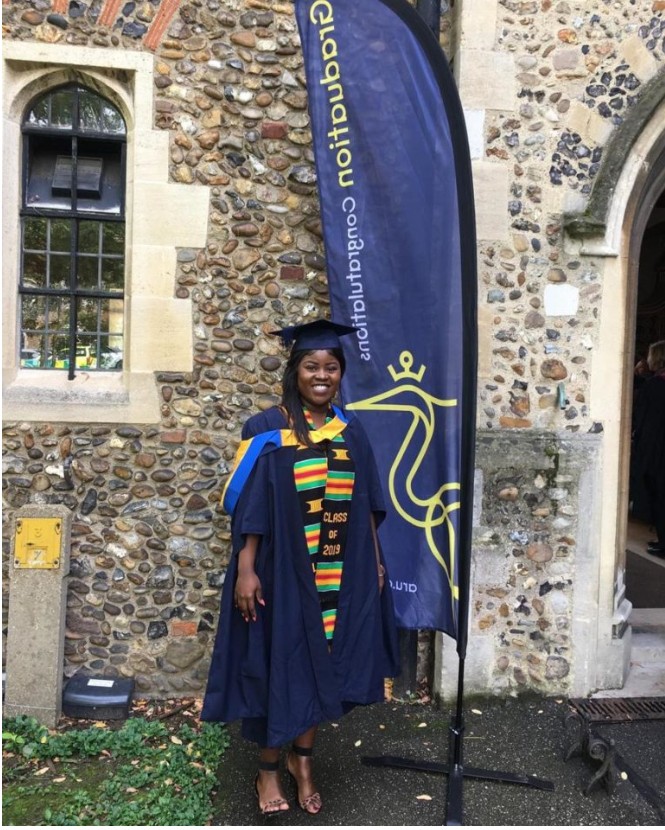 "First I want to say a big thank u to God who made this happen and gave me the strength to start and finish. Second I want to thank my beautiful strong willing "go for it girl" mother who gave me all the support to be who I am today. The woman I am today, I owe it all to you. I love you deeply. To my one and only Sugar, when the going got tough. For bringing out the best in me. This isn't just my win. But ours.
I could not and would not have made it without you all. And to everyone else who helped at every stage.. ur support,ur prayer, ur shoulders, ur strength. You know yourselves and am grateful to God for you and all the input in my life. Cheers 😘 I Came… I saw… I cried.. I suffered… but I MADE IT . And you can too. My beautiful stole from @kentefactory #Dont give up #Nothing good comes easy! #its definitely worth it! # OnlyGod" she posted.
Friends and fans have been pouring in congratulatory messages with her graduation pictures here and there since the news came out yesterday.