It's the end of day four finally! Today has been so long and boring.
I'll start with the bad news. The confirmed cases across the world hit 1 million today.
In Ghana number the number of confirmed cases has shot up to 204 and the deaths remain 5, while recoveries remain 3.
The confirmed cases are all in Greater Accra, from which 4 have no travel histories and not contacts to the already confirmed cases. Four others of the 9 new cases however are on the traced contacts and two patients are in critical conditions.
From this number, more community spread is happening. You know what that means- the more you get in contact with people, the more exposed you are.
To curb the spread, contact tracing is still ongoing in some hotspot communities like the Ayawaso constituency.
The initiative to disinfectant markets is still ongoing and today the activity in the North Eastern Corridor of Northern Region came to an end. It saw about  70 markets being disinfected.
Markets in Tamale were also fumigated.
And an interesting thing happened in Tolon where a butcher had slaughtered a sick cow to sell to the public. On the orders of the DCE, the meat was seized and burnt. She explained it might be exhumed and secretly sold if they bury it.
"Corona may not kill us but your negligence will kill us…The butchers are our enemies," she noted.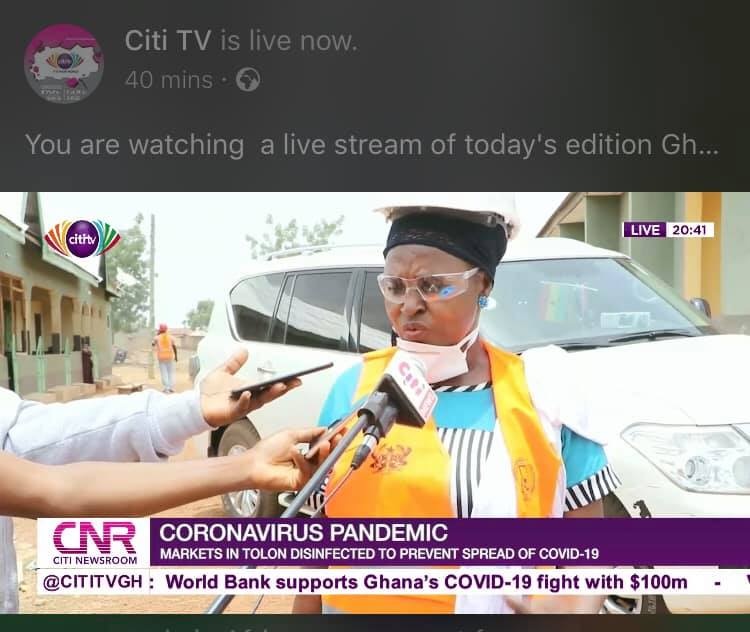 Some churches and groups have donated to the needy while others also donate to the government fund.
ICGC today donated 100,000 towards combating the disease.
And Parliament is still in talks about funds to use in fighting the pandemic.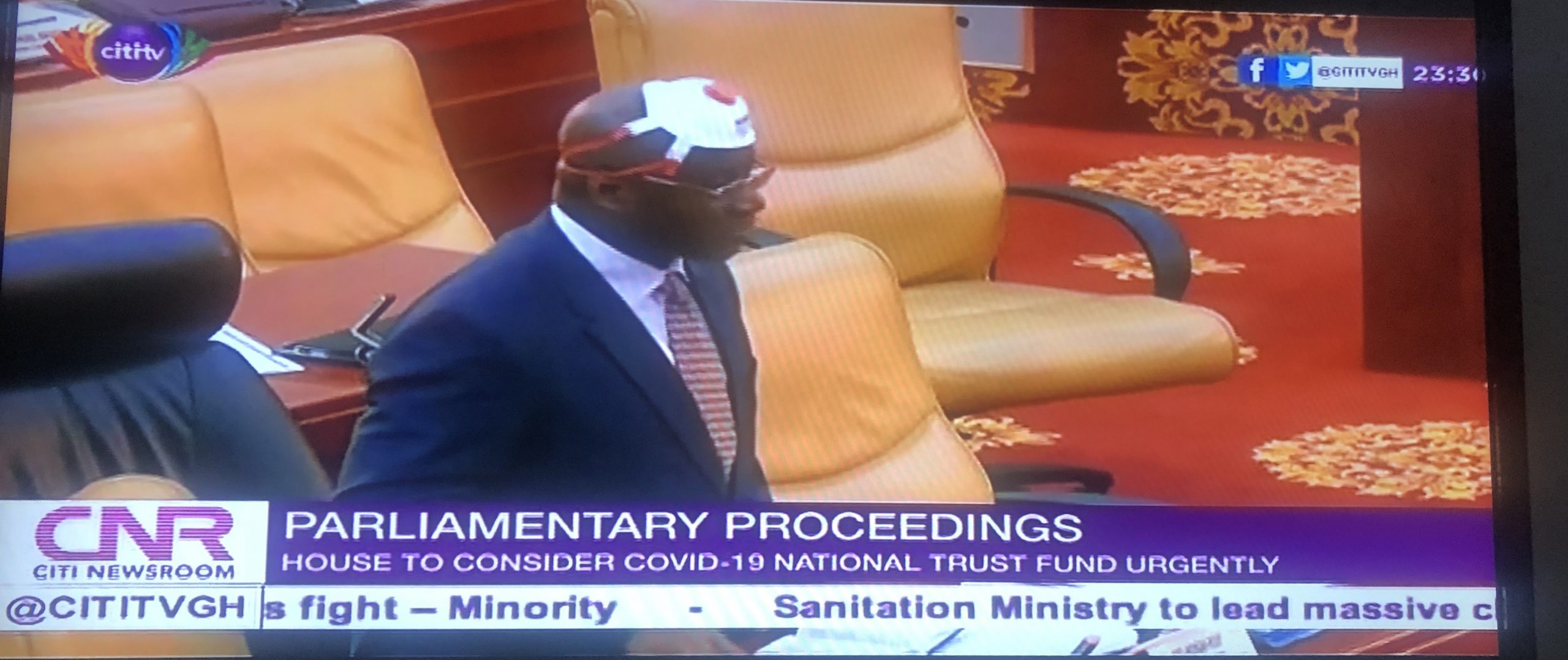 On the streets, the taskforce are on their duty as usual and they're still advising people to stay at home instead of idling about in town.
While people are home, some wicked people are going around stealing other people's belongings!
Today, four people were arrested in Kumasi for stealing foodstuffs from Dr Mensah market while another was also arrested for stealing metal. One of the market looters said he did not steal anything and that he was on his way home with foodstuffs when the task force stopped him, added him to the already arrested, punished them for a while before sending them off to the police station.
"They beat us anyhow. Now that I'm standing here I can't even walk, asuwearu gad," he narrated.
Now let's come home. We're really bored. Everybody is on TikTok doing funny videos which they later share to Facebook and Instagram.
Don't Rush challenge is still ongoing and now we have Ghanaian producers and musicians challenge.
While at it, Wendy Shay has sent a strong warning not to be paired with anyone other than Beyoncé. The Uber Driver says she's got no competition down here.
And more people are joining in the anonymous messages thingy. It is an app that allows you to send someone a secret message with your identity hidden. This is where someone promises not to do the anonymous messages thing because they are mature as compared to others jumping on it and it's a thing for cowards and bla bla and the next hour, they're sharing the link and begging people to now send them messages. What won't we see on these social media streets? I know we're just bored.
Our artistes  have always used: "I can't hear you" while performing on stage . Well, now they can't hear pepper in food too.
Patapaa and his girlfriend's video in which the 'One Corner' singer said "I can't hear the pepper" trended the whole day.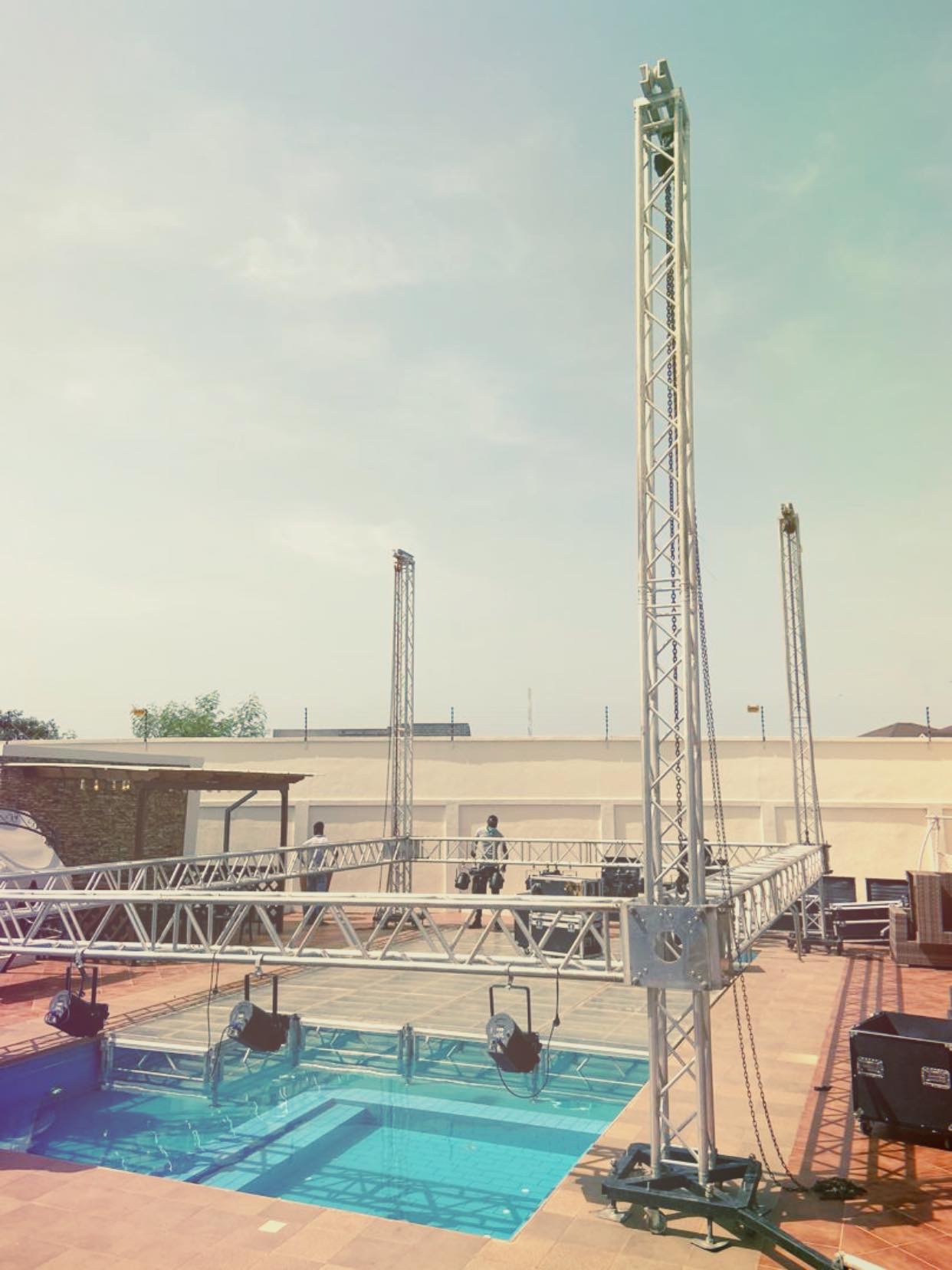 For a show to look forwards to in this unusual times, Shatta Wale shared photos of his preparation towards his online show, Faith Concert that's slated for April 4. If you've been to any Shatta Wale event before, by now you know his songs are over a 100 but he says it's an hour show. I'm only advising that you get enough airtime for data so you don't miss it. This time, the good thing is that his fans will not break chairs or sprinkle water on no one.

Netflix and chill folks have also disturbed us the whole day with 'Money Heist'. The season 4 comes April 3 2020 .  Those without Netflix accounts are making the loudest noise. Some of us will wait. When you're done streaming online, we'll bring our flash drives to copy. Thank you very much for understanding.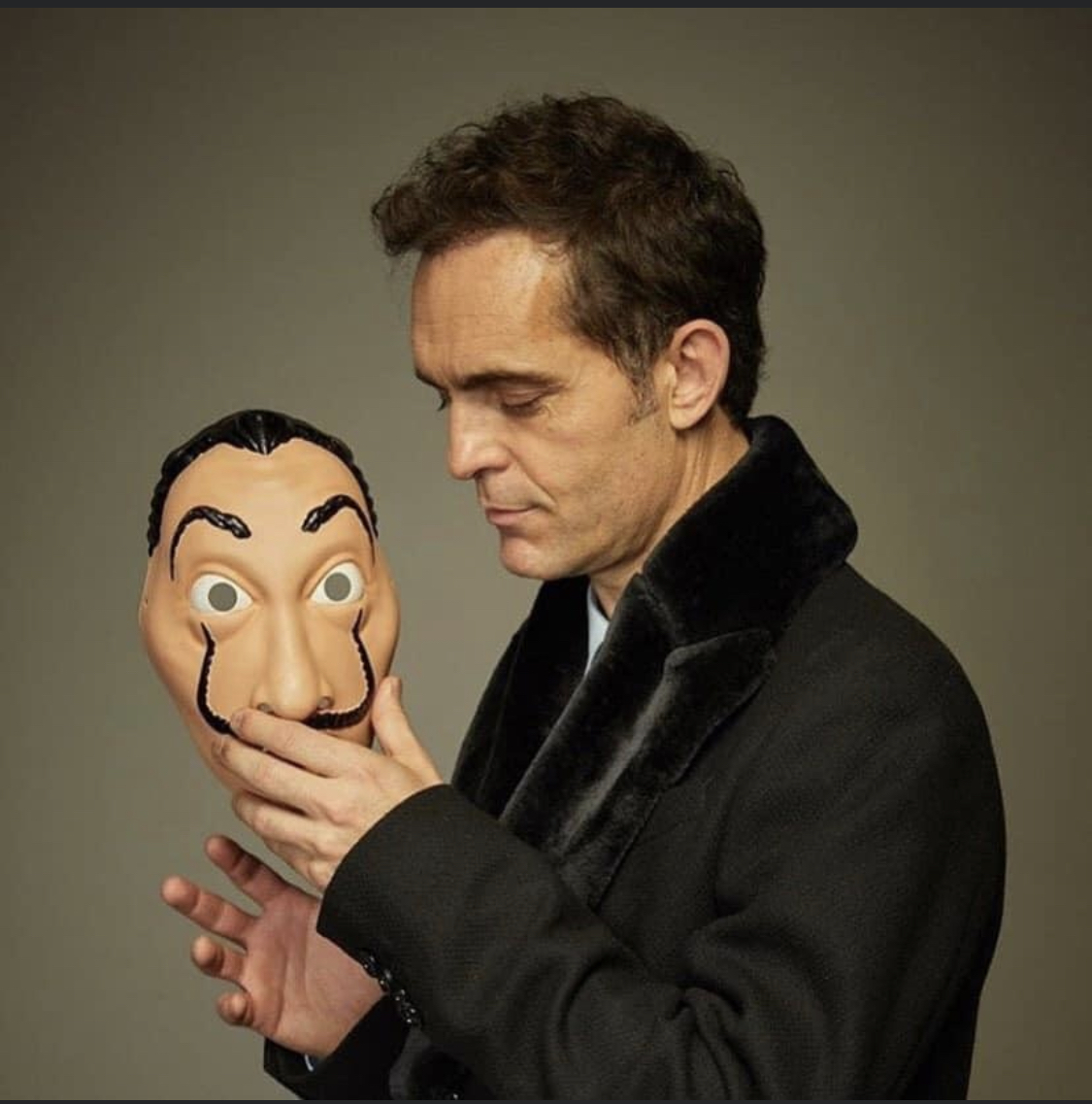 We can win this fight against coronavirus if we take precautionary measures seriously and stop the spread. Stay at home. Stay safe. Wash your hands with soap under running water. Use hand sanitizers.
Let's see what day 5 brings.