After Sarkodie released 'Sub-Zero' to diss Asem and other critics of his craft and brand, people have been expecting a reply from Asem, the 'Give Me Blow' hitmaker.
But it doesn't look like Asem would do that; he would rather take to social media media to record short freestyle videos.
In a recent tweet, he said he would not waste time to do a song for Sarkodie.
"After I replied, Sokoi realized he has bitten more than he can chew so he rushed to the studio to record a whole diss song about me hoping I reply with a song too, you think I have time to waste studio time over you? We can do it on the streets accapella over beats anytime," he tweeted.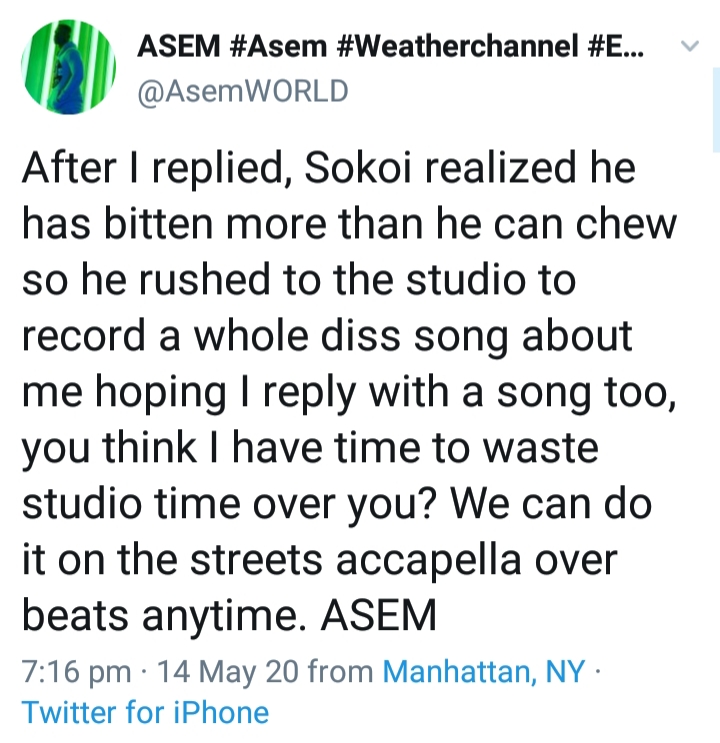 He also stated that Sarkodie was the one that first dissed him in an "Appiatus beat challenge freestyle" before he also replied with the 'Weather Channel' freestyle.
In one of Asem's many tweets, he also wrote that: "No More Kpayor was released almost a decade ago that thrash song you dropped doesn't match up to it from beat to bars its below average .Till this day my Last Fylla and your nonfa Irish cream line exposed you as the fraud that you are. It's nothing personal I'm a better rapper."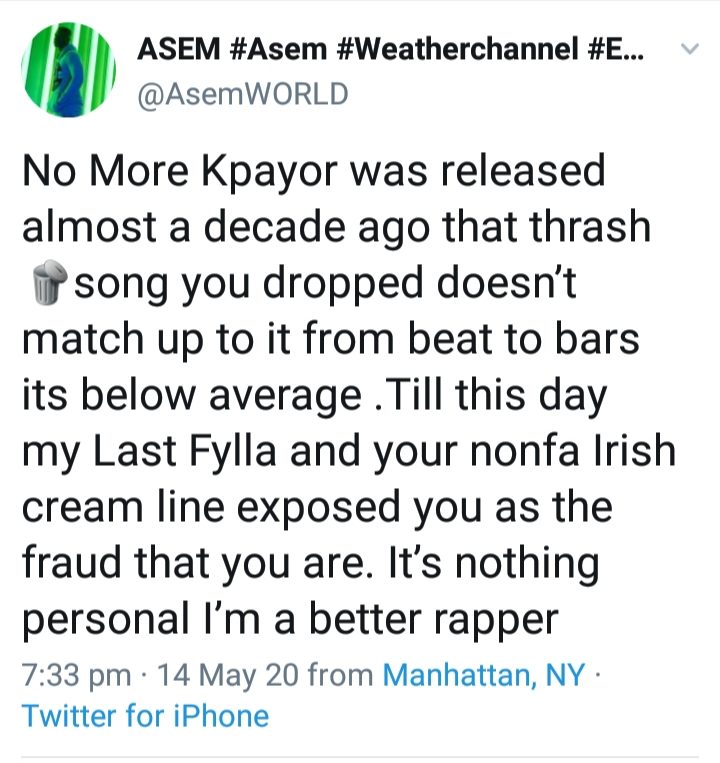 During the lockdown period in Ghana, Asem released a couple of freestyle videos attacking Sakodie.
This goaded the Sark Nation President on to reply the Asemblers' Emperor with 'Sub-Zero.'
From all indications, the whole Sarkodie and Asem beef did not start today. It all began about 9 years ago.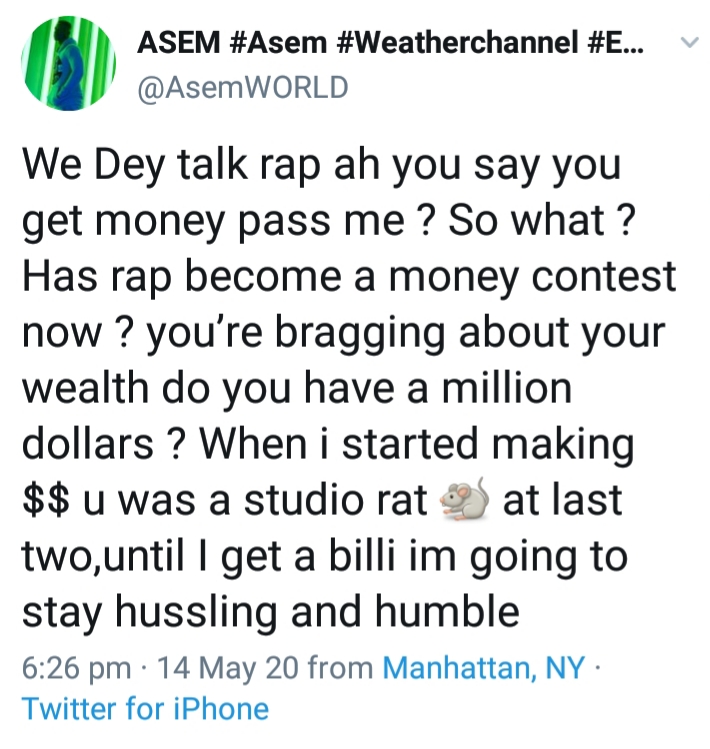 But why is the animosity still raging between these two after all these years?
Will Asem's recent tirade against Sarkodie on Twitter trigger another diss song from the 'Highest'?
Let's hope he's not grabbed his wine glass already.
–
By: ghanaweekend.com