Music producer Roro has vowed never to work with highlife artiste Daddy Lumba again.
Roro, also a band leader and an instrumentalist, told Londona on Kingdom Plus FM that he made this decision after the highlife legend abandoned him when he fell sick at a concert he was hired to play for him.
"Even if Lumba gives me the whole world, I will never sit in a studio to work with him again. Never," he said.
Asked why he has taken such an entrenched position on the matter, he said he would tell the host off-air, adding that the music industry if filled with so much evil that if one is not spiritually strong in whatever they believe in, they can't triumph over their adversaries.
Roro recounted that he once went with his band to play a gig for Daddy Lumba in Kumasi about four years ago. While playing the bass guitar at the concert, he collapsed and was taken care of by his taxi driver.
"I had heart attack, I collapsed on stage while performing with my band for Lumba. I started feeling dizzy, then I collapsed," he said.
He said when he finally returned to Accra, Lumba did not bother to call him to find out how he was doing.
"He even promised that he would let his doctors come and attend to me when I returned to Accra but I have not heard from him since then," he told Londona.
He says up till now, Lumba has not called him, adding that Lumba has about four albums of his songs with him but he can't approach him for the songs.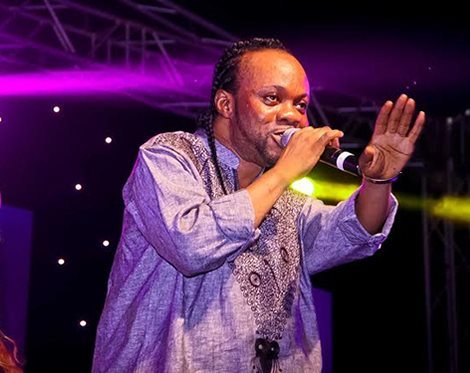 Roro indicated that he has also not bothered to call Lumba.
He further stated that his resolve to get closer to God, stems from this encounter.
He therefore advised that artistes should be careful how they handles situations when they have beef with other artistes.
According to him, some may resort to other means to seek justice after the usual banter in media.
The Best Brain Studio boss cited an instance where an up and coming artiste died after he got engaged in a feud with an established artiste.
Roro, known in private life as Roland Ackah, is a renowned music producer who has done works for Kokoveli, Kwaadee, Obaapa Christy, Great Ampong, Daddy Lumba, Tic, Samini, among others.
–
By: ghanaweekend.com