'Nyame Mma' comes as the sophomore album for Ghanaian rapper/singer Pure Akan.
Upon a sluggish turn from the lights to re-organize his steps after his highly praised debut Onipa Akoma, the wordsmith has returned with yet another impressive body that is deserving of all the applause.
On Nyame Mma, Akan is a preacher preaching the African gospel. You will hear him in conversation with a group of children talking about the past and future filled with hope.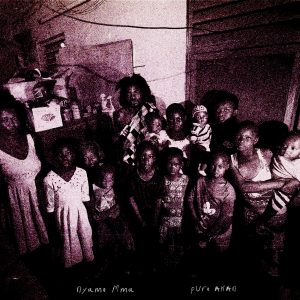 The sound is refreshing and interestingly dramatic but also very Ghanaian in its uniqueness. It's a 16 song album featuring a collaboration with Ayisi and King Ayisoba. 
Greasing friendship with long-time collaborator, Akan joined forces once again with Twistedwavex whilst Mr. Teinor handled production on Nketenkete.  
The album sounds almost like something that you haven't heard before except the crackling fire and croaking ambiance that sets the tone for Akan's fierce delivery while he dives through subjects of race, religion, God, and time.  
Akan's approach to Nyame Mma seems rather clever than orthodox, though subtle, it is plenty and fulfilling, a compelling dose of energy and thoughts for times like now.  
Stream 'Nyame Mma' here: https://fanlink.to/Nyamemma
By: Olele Salvador | Ghana Weekend