There's a hilariously shady tweet that compares the average African-Americans' ability to style an outfit to Ghanaian platter prepping.
The idea is that both, in the mentioned areas, create a mess; a strange compilation of various opposing things that no one could ever dream of putting together. Unsurprisingly, this concept of 'fusion' also extends to West African music. Like many continental sonic forms, the Afro Sound in West Africa has a history of evolutions that include the most daring combinations.
During the Post-Colonial era, the Gold Coast birthed an amalgamation of traditional drumming and dialectal chants with European instruments from brass bands; foxtrotting to Osibisa anthems characterised the period's 'High-Life'.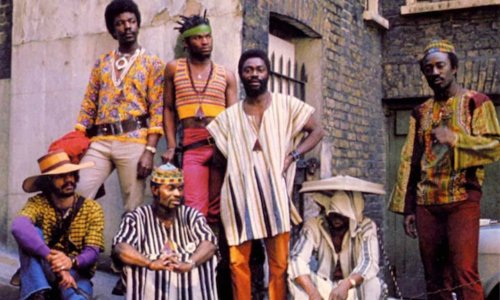 Years later, pop music in Ghana transformed into a funky application of relevant 90s-2000s Western yet 'urbanised' genres to High-Life reminiscent productions. Coordinated by legends such as Appietus, Jay Q and Hammer, Ghanaians were treated to a transformation of ballads into top-notch bangers on the part of Castro Tha Destroyer, K.K Fosu and Ofori Amponsah. Simultaneously, the country's rap scene was inaugurated and the ambitious flows of Reggie Rockstone (often referred to as the genre's 'godfather'), Obrafour and Tinny aided in immortalising 'Hip-Life'.
The 'Azonto' era was deliciously tumultuous. It comprised an ecosystem of cultural innovation between producers, artists and dancers; the coded dance steps that parodied everyday activities had to align with rapid beats, with which the usually hilarious yet clever lyrics had to ride. The global consumption of this genre drew out a handful of first-generation Ghanaian acts in the diaspora, such as Fuse ODG and Eugy Official, whose artistry represented the often erased and complex identities of Ghanaians whose physical distance failed to disrupt their attachments to the motherland.
By the time the 'Afrobeats' takeover began, fusion was normalcy. Its initial one-dimensional 'dancy' structure melted into a pool of various 'urban' flavours, allowing a handful of West African tastemakers to indulge in the elasticity of Afro-pop and develop their individualised sounds, both pop and 'niche'.
In 2015, Mr. Eazi dropped 'Skin Tight', an upbeat ode with Ghanaian pidgin belches of romance and borrowed R'n'B melodies from neo-soul Ghanaian artist Efya. Whilst the note-worthy single served as the first steps into global Afro-pop stardom for the former vocalist, it initiated a new branch of Afrobeats, trimmed and pruned by a remarkable orchestrator. With seven experimental years under his belt, Juls/ DJ Juls has proven to be one of the pioneers of the revitalised 'Afro'sound. Much like his predecessors, he adheres to the tradition of sonic evolution by creating a contemporary rendition of High-Life. His sound personifies 'vibes' with an intense Afrobeats core and a sultry yet luxurious texture.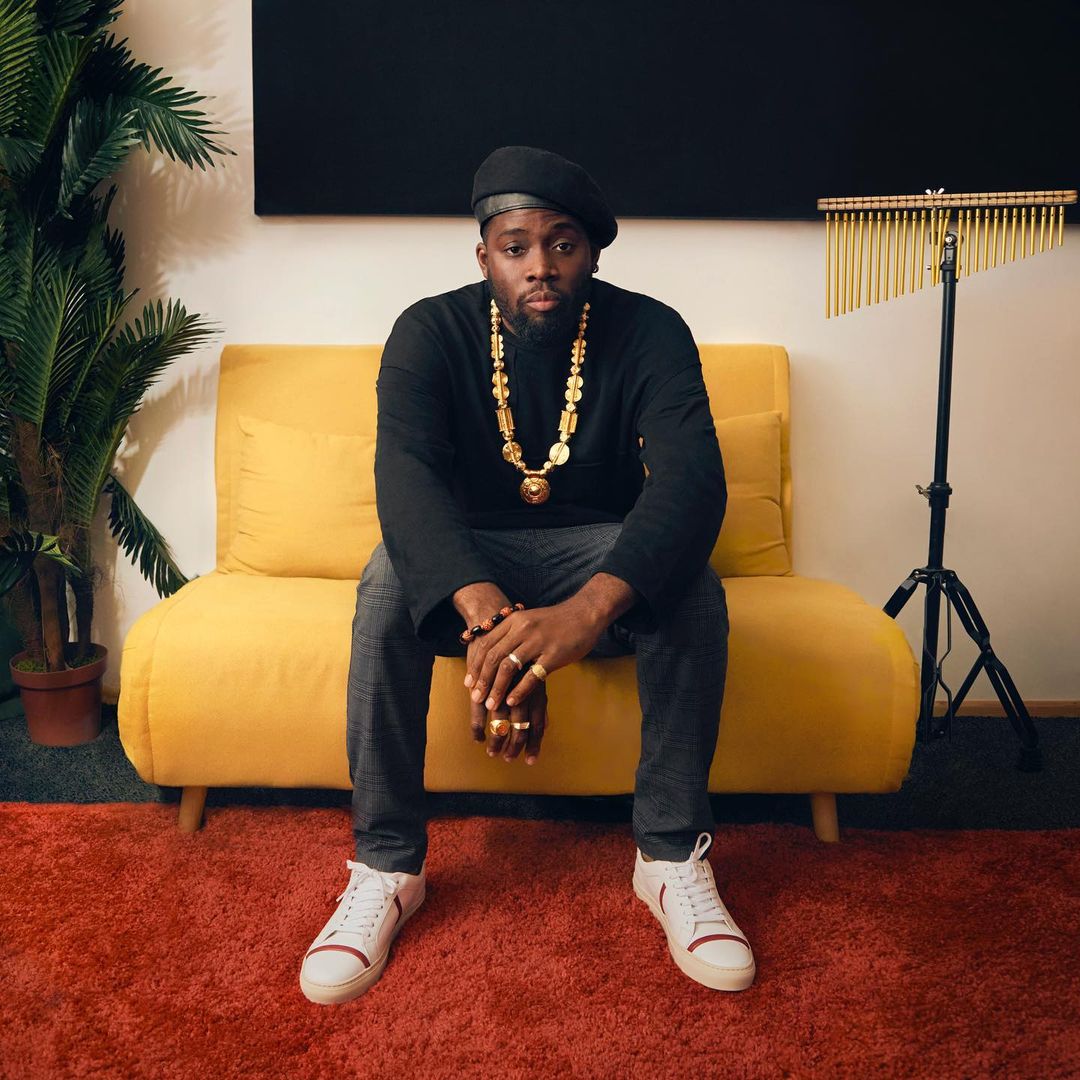 In what can be described as phenomenally well-crafted, 'Sounds of My World' is a manifestation of artistic globe-trotting. The fifteen-track project is an acoustic map that marks musical hotspots and unearths a variety of 'fusioned' treasures, spilling from genres dominated by reputable black acts. This bold reintroduction highlights the duality of the British-Ghanaian's artistic identity- it showcases the marriage between Juls' ability to collect and/or organise as a DJ and create as a producer. Astonishingly, the record has no stand-out singles as each collaboration is a rhythmic gift to varying aspects of wider Black music culture, reflected in its star-studded tracklist of continental trailblazers.
In recognising the growing appetites of Afro-fusion lovers across the globe, Juls acknowledges all the facets of his own extraordinary musical palette. Cultural celebrations and pride are projected through 'Melly Melly' and 'My Size' which remind us of Juls' firm High-life foundation. The former song prioritises intricate instrumentalisation by delivering a traditional percussion whirlwind of fiery melodies from the sensational Oxlade and strikingly cruisy mesh between the 'udu' drum and lead guitar. The latter song takes a more simplistic and contemporary approach in exuding the silk-like vibes of Juls' general sound- sweet, easy-breezy vocals from Nungua Afro-pop prince King Promise and La Meme Gang's Darkovibes. Along with Joey B's authentic word-play, the joint illustrates the ultimate Ghanaian sonic trope-enjoyment.
Tapping into inner-city culture, the sonic curator delves into a variety of flows storming the alternative music scene. This is a space that he is no stranger to, particularly with his Nigerian collaborators such as the eclectic Odunsi The Engine and the dynamic duo, Show Dem Camp. 'Alarm' carries listeners into the Lagosian realms of Street-Altè via an impressive freestyle by the energetic Prettyboy-D.O. In true diasporan fashion, Juls bridges the sound above with its Black Londoner equivalent, materialised in a spirited verse from the 'Flamboyant Gangster' Suspect OTB.
Returning to his groovy essence once more, Juls' 'Wicked' Afro-Garage collaboration with Knucks and House of Pharaohs- megaphone Sam Wise ensures an aggressive wave of Black-British nostalgia. Piled with catchy one-liners, seamless rhymes and an outro led by a euphonious trumpet number, we observe a trinity of musical acts, individually known for their versatility and contributions to the underground scene in their city, join forces for an undeniable club banger.
More than ever, new-age artistes recognise how essential a solid introduction to their musical projects is. 'Close To Me' is admiringly intentional as it swiftly captures the scintillating core of 'Sounds of My World' all in one go. The triple-layered genre sandwich of a single, meshes soul R'N'B, Afrobeats and (dub) Reggae as a crisp exclamation of sensual and romantic desire. Global Starboy Wizkid, Moluccan Jaël and Agent Sasco latch unto each other in an excellent melanated sing-off that is comparable to a massive multi-cultural street parade.
'Sounds of My World' is a remarkable debut by an excessively experimental creator whose variegated discography highlights the limitless possibilities in the structure, shaping and receptiveness of Afro-music and the jollification of its heritage of fusion.
–
By: Lourdes Alexandra Oppong | Ghana Weekend