Emmanuel Nii Adom Quaye popularly known as Strika in the Hollywood movie, 'Beast of No Nation', is still on the streets after several attempts to get him back in school.
Strika who starred in the movie with Abraham Attah (Agu), is seen in a new video selling coconut in a wheelbarrow.
This is not the first time, the young actor has been spotted on the streets in Accra. In 2018, entertainment journalist, Caleb Nii Boye saw him in town and led the charge to get him off the streets.
Strika revealed his managers had not given him an amount of $30,000 which was paid to him by the producers of 'Beast of No Nation'.
He claimed one Kofi Robert, a member of the management team, said he would only give him the money when he was 18 years.
Media reports goaded the management to finally give out the money which had been put in a Trust Fund, to him.
It was also reported that Strika, who was sent to a boarding school in the Cape Coast, would always leave the school for Accra to do menial jobs.
Strika in an interview said he would rather learn a trade than go back to the classroom.
Further reports from the headteacher of Cape Coast Montessori also said he was engaged in drugs at that time and was recalcitrant.
To most people, seeing him back on the street is not surprising, since his family has not been able to keep him in school.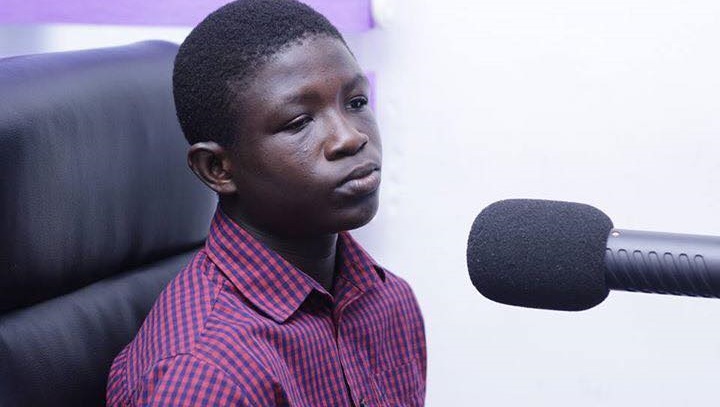 'Beasts of No Nation' is a 2015 American war drama film written, co-produced and directed by Cary Joji Fukunaga, who acted as his own cinematographer, about a young boy who becomes a child soldier as his country goes through a horrific war.
Shot in Ghana and starring Idris Elba, Abraham Attah, Ama K. Abebrese, Grace Nortey, David Dontoh, and Opeyemi Fagbohungbe, the film is based on the 2005 novel of the same name by Uzodinma Iweala ― the book itself being named after a Fela Kuti album.
Watch Strika's new 'truck-pushing' video below:
Strika of Beast of No Nation back on the street as coconut seller #GhanaWeekend pic.twitter.com/5E0qATNa2O

— Ghana Weekend (@GhanaWeekend) November 8, 2022
–
By: Kwame Dadzie | Ghana Weekend