Even though some Ghanaian celebrities like Asamoah Gyan, Michael Essien, Stonebwoy, King Ayisoba, Shatta Wale,Professor Olenu Ashenu, Abrahim Mahama, Abeiku Santana have made and keep making Ghana proud internationally, there are others who have also placed the country on the negative side of the map.
These people have ended up on the wrong side of the law in other countries allegedly for moistening  in derelictions and have been penalized or exculpated accordingly.
This article takes you down the memory lane to some five(5) other publicly known Ghanaians who were caught by the law abroad.
1. Daasebre Gyamenah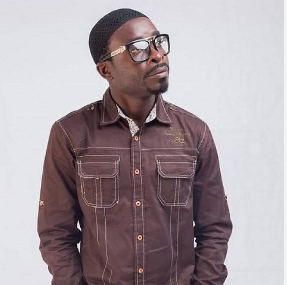 The late Ghanaian musician who was popular for hits like 'Kokooko' was arrested on arrival at Heathrow Airport in 2006 after two kilogrammes of cocaine were found in his luggage.
The substance was valued at about £100,000.
He had claimed he had no clue how the narcotic drugs ended up in his luggage as he was only in London to work on his music.
Daasebre spent 11 months in a UK jail pending the trial.
However, he was never convicted of the crime due to facts suggesting he did not know of the existence of the drugs.
In 2007, he was released from jail after a jury returned a not-guilty verdict in his case.
2.Ruby Nayele Ametefe
The Ghanaian Businesswoman was sentenced to eight years and eight months in prison by the Isleworth Crown Court in the UK in January 2015.
She was arrested on November 10, 2014, at Heathrow Airport after attempting to enter the UK with cocaine in her hand luggage.
Two accomplices, Nana Akua Amponsah and Sadalia Sandra Nuhu reportedly traveled with Nayele but absconded after the latter was nabbed by the Police in the UK but the two fugitives were later arrested in Ghana.
Also, three public officials were charged with abetment of crime and exportation of narcotic drugs. Nayele was subsequently charged with Class A drug trafficking and was arraigned before the court.
However, she served three out of the eight-and-a-half-year term before she was released.
3.Abdul Fuseini
Abdul Inusah, the son of former Tamale Central MP Inusah Fuseini, was also charged with fraud and money laundering in the United States in August 2022.
According to a statement issued by the US Department of Justice, the 31-year-old was part of a conspiracy that targeted victims using false personas via email, text messaging, online dating, and social media websites.
A jury found Inusah guilty of receipt of stolen money, conspiracy to commit money laundering, and two counts of wire fraud.
The wire fraud counts involved a pair of $2,000 Zelle wire transfers to Inusah from the money obtained using a false persona in January 2019.
He denied the charges and said it was a conspiracy against him.
According to his father, his son's documents were used to perpetrate a crime, resulting in the charges.
4.Deeba
Popular hiplife musician, Richard Nimo also known as Deeba was arrested by INTERPOL Ghana in January 2013 for defiling his 8-year-old stepchild in the United Kingdom.
Deeba had fled the UK for Ghana five years before the arrest after his daughter's complaints against him led to the launching of a police investigation.
British police alerted Interpol that Deeba should be arrested and extradited to the UK.
His arrest was however full of drama because of the involvement of ace investigative journalist, Anas Aremeyaw Anas and his Arabian friend, Sheikh Ibn Abu Talib.
Deeba was invited to a 5-star hotel in Accra under the pretext of attending a music audition for already established music stars willing to revive their ambitions.
It was during this time when he was giving a freestyle of his famous 'Deeba' track that the INTERPOL officers came in to arrest him.
He was extradited to the UK to face trial
5.Hajia4Reall

Hajia4Real has been extradited from the United Kingdom (UK) to the US for her alleged involvement in romance scams.
Mona, 30, was put before a Manhattan federal court on Monday, May 15, with prosecutors stating that she received over $2 Million in fraud proceeds and pretended to marry one victim to further the fraud scheme.
She was arrested in the UK on November 10, 2022, and was extradited from the UK on May 12, 2023.
Documents released by the United States Attorney's Office (Southern District of New York), announced a six-count indictment charging Mona Faiz Montrage for her role in a series of romance schemes and for laundering the proceeds of those schemes.
She has been charged with one count of conspiracy to commit wire fraud, one count of wire fraud, one count of money laundering conspiracy, and one count of money laundering, each of which carry a maximum sentence of 20 years in prison.
US Attorney Damian Williams said as alleged, Mona was a member of a criminal conspiracy that specifically targeted older Americans through romance scams.