Ghanaian comedian DKB is set to headline the Black Legend Comedy Express this weekend at the A.M.A hall.
The event, which is being organized by the Black Legend Entertainment Company, is expected to attract a large crowd of comedy lovers from all over the country.
DKB is one of Ghana's most popular comedians, and he is known for his witty and observational humour. In addition to DKB, the Black Legend Comedy Express will also feature a number of other talented Ghanaian comedians, including Lekzy Decomic, Jeneral Ntatia, and MJ.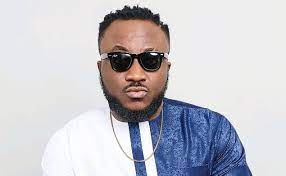 Renowned fashionista, Osebo The Zara Man will be the master of ceremonies for the evening.The Black Legend Comedy Express is taking place on Saturday, August 12, at the A.M.A Hall [Snap Cinema Accra] Tickets are available for purchase online and at the venue.
The event is definitely going to be a night of non-stop laughter for all attendees.