For the first time in his 23 years  career in acting, Fiifi Coleman plays a rather controversial character many may not have pictured him for in 'Run for your Wife.'
The talented actor plays the role of Bobby Franklin, a very flamboyant, flirtatious and absolutely sexy gay character.
He moves in as a nosey neighbour of Naa Shome in East Cantonments making everything that doesn't concern him his business.
He pops in from time to time to pay her a visit, let's in strangers unannounced, answers the telephone, welcomes guests and does all he can to be a thorn in everyone's flesh!
Fiifi Coleman's portrayal as a gay brings more excitement and humour to the play. Typical of him in many movies he's appeared in, Fiifi can put himself into any character the role requires and deliver it to perfection. In this particular play, he carries a lot of hilarity in the build-up to the suspense of how Adjei's puzzled love life turns out.
'Run for Your Wife' is a story of an ordinary Taxi driver Adjei Sowah with two separate lives in two different houses, in two different areas of Accra, with two different wives.
When Adjei is mugged, he finds himself coming home from the hospital surrounded by wives and policemen all asking for an explanation.
Full of laughter, suspense and characters like Bobby Franklin sweeping you off your feet with his mannerism, find out how Adjei ends this relationship quagmire this October when it brings the laughter to you.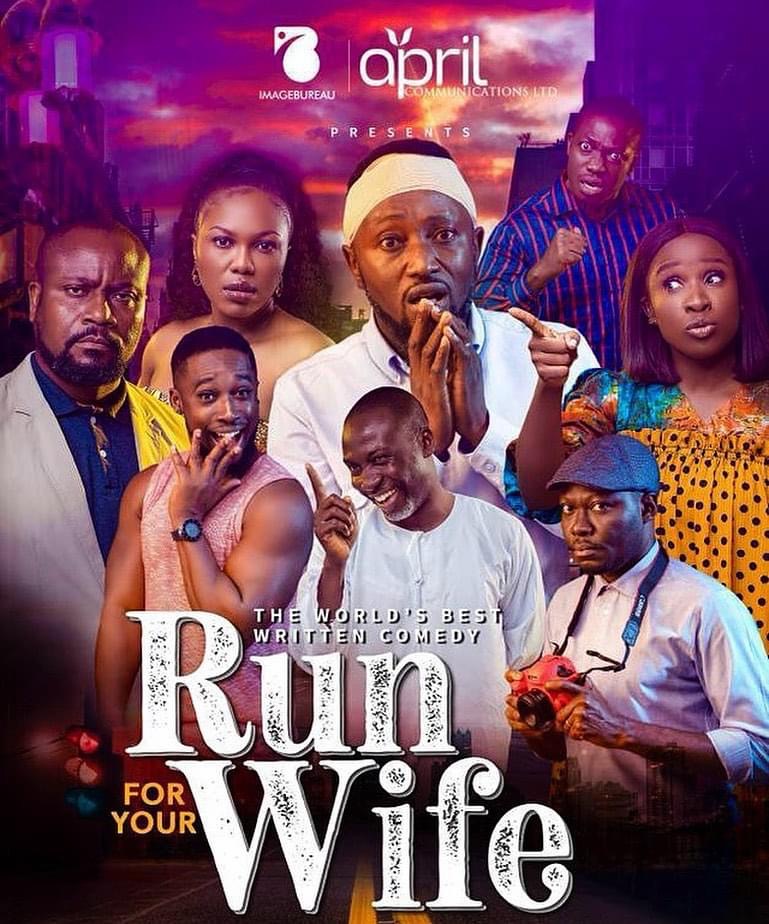 It will not be the first time Fiifi Coleman will be on stage. He studied Theatre Arts at the University of Ghana and has a worth of experience in theatre production and directing.
He is best known for movies like 'Adam's Apple' and 'Ties That Bind' and recently directed the master piece with an all female cast, "women at work".
'Run For Your Wife' stages at the National Theatre on October 1 & 2, 2022, at 4 pm and 8 pm each day.
Joining Fiifi on stage are media personality George Quaye who doubles as the director, Naa Ashorkor, Sitsofe Tsikor, Roland Adom, Francis Osei Bonsu, and Andrew Adote Tandoh of Roverman Productions Limited.
The play is produced by Imagebureau in partnership with Naa Ashorkor's April Communications Limited and the National Theatre.
Grab your tickets now for a cool GHC100 only at www.imagebureaugh.com or dial *355*2020#