Mohammed Mardah, a man who identifies as the Chairman of the African Advisory Council to the Bronx Borough President's office, says he takes responsibility for the hiccup in the presentation of Wiyaala's citation at the SummerStage festival which happened on August 13, 2022.
In Facebook post sighted by ghanaweekend.com, Mohammed wrote: "I want to state categorically and emphatically that! The Bronx Borough President bears NO RESPONSIBILITY for what happened last night at Summerstage 2022. Shatta Wale bears NO RESPONSIBILITY for what happened at Summerstage 2022 in the Bronx."
"That was MY fault. So, I am hereby rendering an unqualified apology to Wiyaala and her team," he further noted.
But there are still some questions that beg for answers from the organisers and Vanessa L Gibson, the President of The Bronx Borough.
Why? Because Wiyaala, in her post, categorically stated that she was told by one of her team members that Vanessa told the team member she [Vanessa] was "blocked" by some team members of Shatta Wale from inviting Wiyaala on stage to take her Citation, a reason the organisers wanted her to take the Citation backstage.
This is a serious accusation that cannot be glossed over. Vanessa needs to clear her name on this.
I personally don't have an issue with Wiyaala rejecting the backstage presentation but I think in the heat of the moment, she overreacted. Her overreaction stems from how she fingered Shatta Wale in the incident. I think she should have simply blamed it on the organisers since she did not give any concrete proof that Shatta Wale caused it.
Mind you, Wiyaala did not personally encounter the supposed "block" by Shatta Wale's team. She was told by her team that, that was the information they got from the Bronx Borough President, Vanessa. Now, the fact that they even sought confirmation from Shatta's team and from Vanessa if she really said that, means they were not sure of accusation. That is why Wiyaala should have calmed down in blaming Shatta Wale's team for the problem in her first Facebook post. That is where she overreacted – not her rejection of the citation or her complaint of the poor treatment.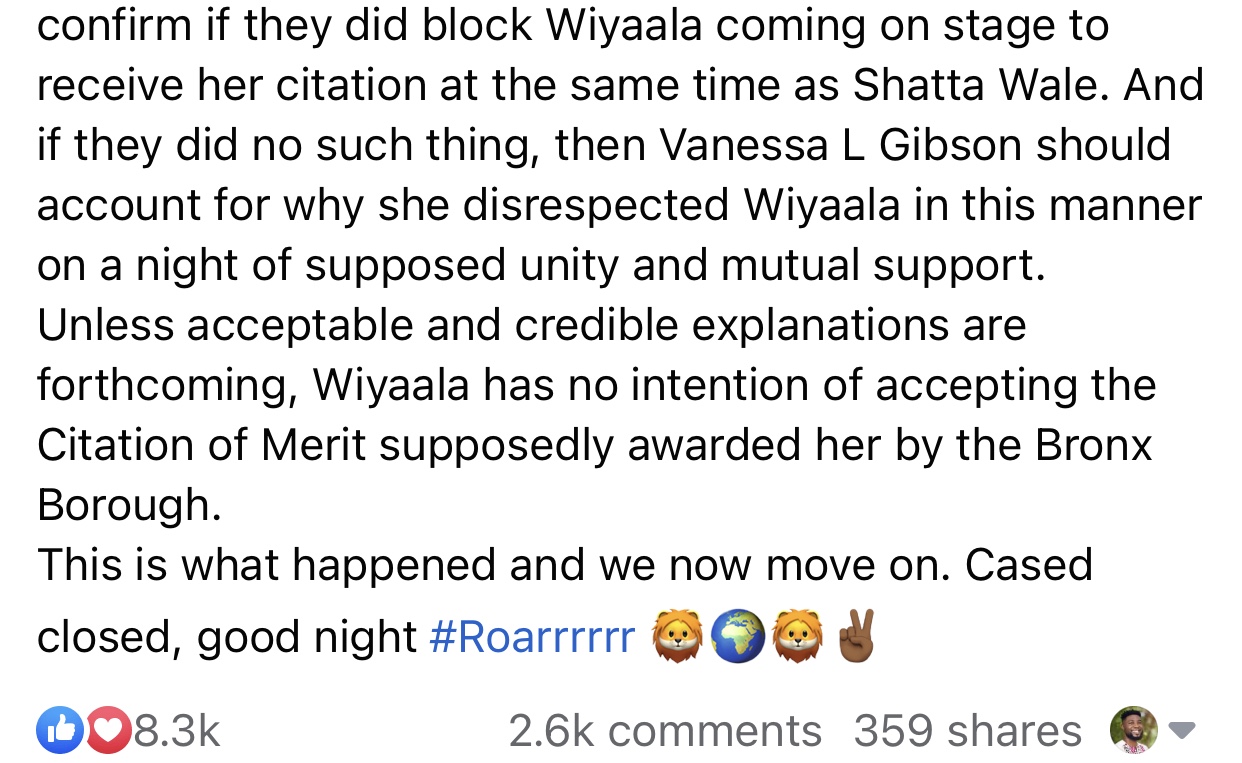 It beats my mind why Shatta or anybody from his team will orchestrate a move to deprive Wiyaala of an honour that is non-competitive. In fact, each of them has their names on their Citations.
Somebody did not do his job well, and it is good Mohammed has owned up.
Read Mohammed's full apology post below: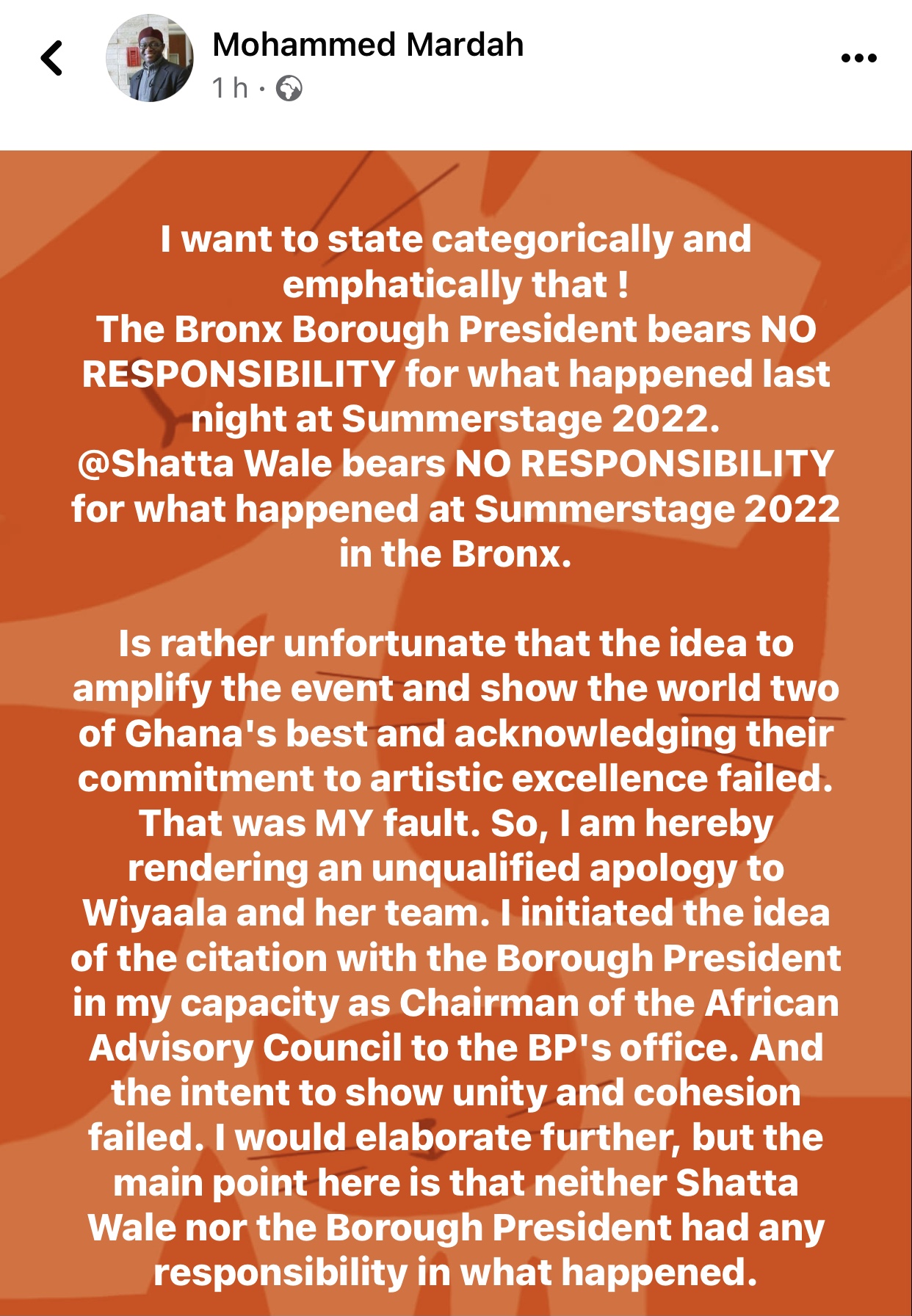 –
By: Kwame Dadzie | Ghana Weekend